Type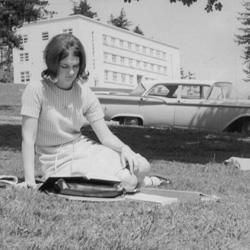 Private Christian liberal arts college
Founded
In 1937, in Spokane, Washington, as Pacific Bible College
Academics
Student to faculty ratio: 11:1
Full-time faculty: 28
Accreditation: Northwest Commission on Colleges and Universities (NWCCU)
Degrees Offered: Associate, Baccalaureate (B.A., B.S.), Master's, Post-Baccalaureate Certifications
29 majors
27 minors
4 pre-professional programs
3 graduate programs
Location
Portland, Oregon
6 locations throughout the metro area including Centre 205, Cascade, Tigard, West Portland, SE Portland (main campus), and Vancouver.
Mt. Tabor Campus sits on 14.5 acres adjacent to 195-acre Mt. Tabor Park
10 major buildings including the McGuire Auditorium and Schlatter Chapel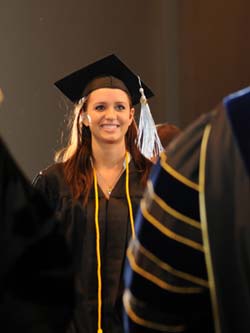 Student Enrollment 2013-14
1,442 total students
501 traditional undergraduates, 860 Adult Degree Program undergraduate students, and 81 graduate students
Students from 18 states and 3 countries
Male to female ratio: 34:66
Average SAT: 999
Average ACT: 20
Average High School GPA: 3.25
Costs 2014-15
(Traditional Program)
Tuition and Fees: $20,300
Books and Supplies: $1,462
Room and Board: $8,230
Other Expenses: $3,038
Financial Aid
Percentage of full-time students receiving financial aid (2013-14): 99
Average financial aid package: $19,136
According to CollegeBoard, WP's tuition costs were 33 percent lower than the average four-year private institution in Oregon and Washington.
Religious Affiliation
Church of God (Anderson, Indiana)
27 Christian denominations are represented on campus.
Alumni
There are over 5,000 Warner Pacific alumni worldwide.
WP alumni reside in all 50 states and 29 countries across the globe.
Member – National Association of Intercollegiate Athletics (NAIA), Division II
Mascot: Knights
School colors: Columbia blue and black
Intercollegiate Sports
Men's and Women's Basketball
Men's and Women's Cross Country
Men's and Women's Soccer
Men's and Women's Outdoor Track and Field
Women's Volleyball
Men's and Women's Golf
Men's and Women's Wrestling (new in 2014)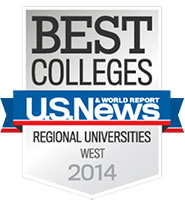 Other
U.S. News & World Report Best Colleges 2011 and 2014, Regional West
President's Higher Education Community Service Honor Roll
Council of Christian Colleges and Universities
Council of Independent Colleges
Oregon Independent Colleges Association
Oregon Independent Colleges Foundation
National Association of Independent Colleges and Universities