Small College – Big Opportunities

Warner Pacific is dedicated to serving urban and diverse students by providing them a 21st-century education with a liberal arts foundation. Our students graduate ready to succeed in their careers as they help their families and their communities flourish.

As an urban college designed to serve students from diverse backgrounds, we know that for a city to flourish, its leaders must be prepared to engage actively in a constantly changing world.

Our Christ-centered, liberal arts approach invites you to seek answers to difficult questions and will challenge you to expand your comfort zone in order to explore the ways in which you understand society, community, and faith.

At Warner Pacific, you will discover your passion, develop your skills, and serve the greater Christian College community.
Warner Pacific will provide a welcoming and inclusive space for you to dream, achieve, and flourish.
Nationally ranked as a top 10 Regional College, Warner Pacific is also a Best Value College, Best College for Veterans, a College of Distinction, and more.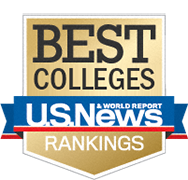 Read our 2015 Annual Report presented to the Church of God (Anderson, Indiana) in June 2015.