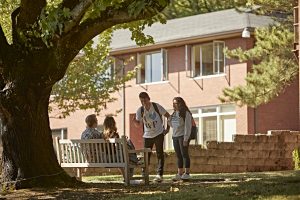 Every registered student living on campus is eligible
PORTLAND, Ore. – April 15, 2021–Warner Pacific University (WPU), a leader of diversity enrollment, is excited to announce a special housing grant for all students living on campus for the 2021-22 academic school year.
"Students on campus for both fall and spring semesters will receive a total of $1,000.00," said Felita Singleton, Warner Pacific's associate dean of students. "The grant will be added to students' 2021-2022 aid award offer after registration."
The grant, which is $500 per semester, is made possible through the American Rescue Plan to address financial needs of students for the upcoming academic year only.
The American Rescue Plan of 2021 is an economic stimulus bill passed by the 117th Congress and signed into law by U.S. President Joe Biden to speed recovery from the economic effects of the Covid-19 pandemic.
---