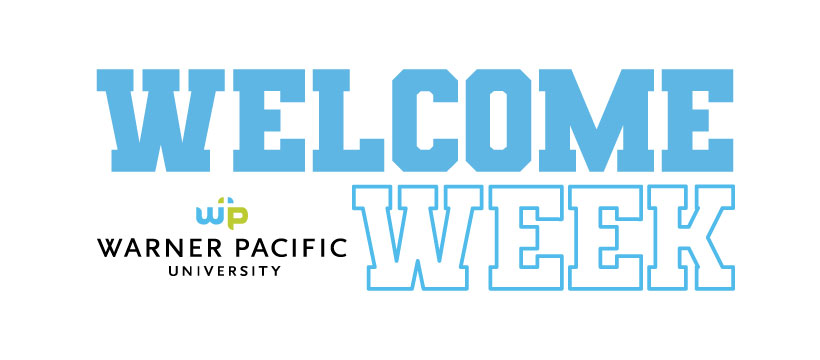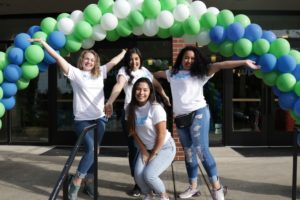 We are thrilled that you're joining the Warner Pacific family, and we want to help you start the year off right. Attending WPU's Welcome Weekend is one way we help to make that happen.
To ensure safety and adequate physical distancing, we will host four identical welcome events this year, with two sessions on Friday, August 21, and two sessions on Saturday, August 22.
During these sessions, you will have the opportunity to connect with other new students, meet your faculty and staff, and explore tools and resources to help make your first year at Warner Pacific successful. Through this event, we hope that you will:
Know that you are welcomed and find space to try new things!
Get settled before classes start.
Connect with staff who will share student success and retention resources.
Learn more about our inclusive campus experience.
Lean in to what it means to be a new Knight!
Please reserve your session from either 9 a.m. to noon or 2 p.m. to 5 p.m. Friday or Saturday by filling out the linked form: Welcome Week Sign-Up.
To ensure the health and safety of all Welcome Weekend participants, we ask that anyone coming to campus for the event wear face coverings, maintain adequate physical distancing, and monitor for any symptoms of illness prior to arrival. Additional information on health and safety protocols may be found here.
If you have any questions, feel free to contact Student Life at studentlife@warnerpacific.edu.
Welcome Weekend Session Schedule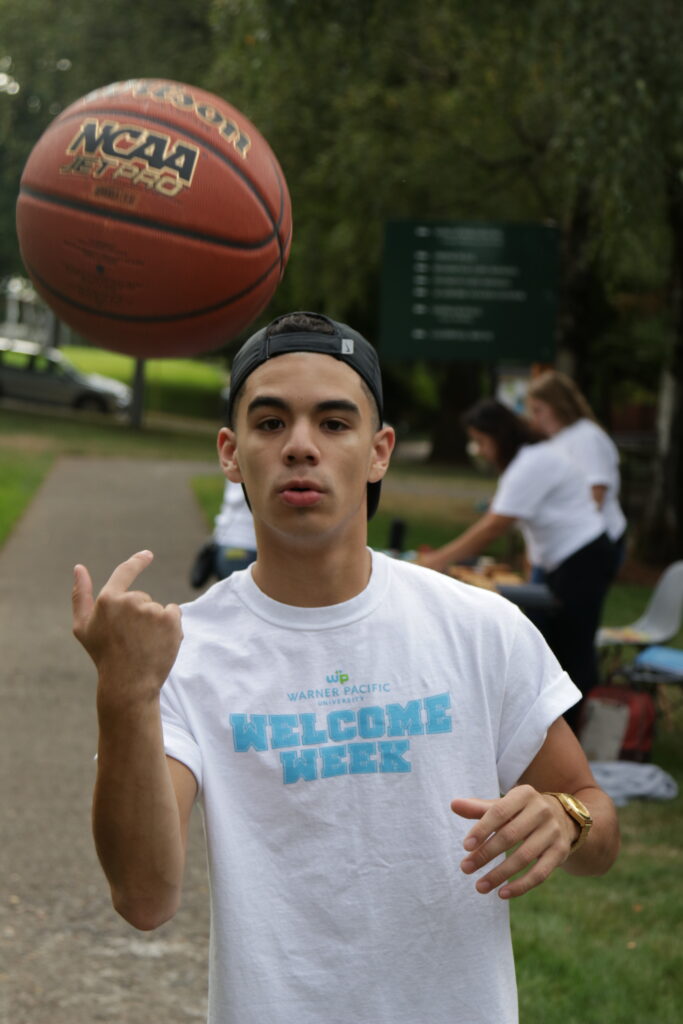 Welcome Session
A.F. Gray Lawn
You will start your time off by hearing a welcome from our President, Dr. Brian Johnson, and learn more about your Welcome Week experience from Dr. Jon Sampson, WPU's Vice President for Student Life.

New Student Check-In for all Transfer, Commuter, and Residential Students
A.F. Gray Lawn
Whether you are living on campus or commuting, stop in and pick up your welcome bag and start your WPU Passport trek. You will have all week to collect information from the WPU community to complete your passport and win great prizes. During this time of your session, you will:
Pick-up your books in the Student Life Center
Have your Student ID picture taken in the Student Life Center
Residential students will check in and begin move-in with Residence Life on Smith Lawn
Commuter students will learn about ways to get involved on campus
Meet with faculty and learn more about your academic department and course specific goals and objectives.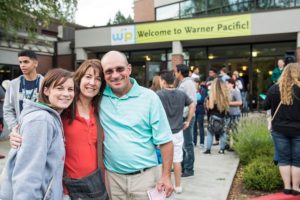 Parent, Guest, and Family Orientation
A.F. Gray Lawn
Please join us for a brief introduction to parent engagement opportunities in support of our new Knights. Topics to be discussed are how to support your new college student, FERPA, and how you can stay informed about student life!

New Student Box Lunch
A.F Gray Tent
At the beginning of the afternoon sessions and the end of the morning sessions, you will have an opportunity to grab a box lunch and eat under our tent on the lawn.
*Bring your WPU Student ID; family and guests eat free.
---
Before and After the Event
Your preparation for life at Warner Pacific goes beyond the Friday or Saturday event. You'll have a chance to learn and engage with our campus life before you arrive and throughout Welcome Week!
Before you Arrive: Online Orientation
Before Welcome Weekend, new students will also receive information about how to log into an online orientation course, which includes important information about topics such as Campus Safety, supporting one another and receiving support, and how WPU creates an inclusive environment. Students will be expected to review these short, interactive modules before the first week of class is over.
Any questions about these or other campus preparations can be directed to your admission counselor or sent to studentlife@warnerpacific.edu. We look forward to seeing you in a few short weeks!
Sunday, August 23
Community Worship
10:00 a.m. – 11:15 a.m., McGuire Auditorium
Attend our community gathering with students, faculty, and staff in celebration of the new year. Scan your ID card to receive Chapel attendance credit.

Annual Tree Planting
11:30 a.m. – 11:50 a.m., Campus
All new students are asked to attend our annual tree planting to commemorate the beginning of the new academic year!
Tuesday, August 25
Convocation
10:30 a.m. – 11:30 a.m., Online
Thursday, August 27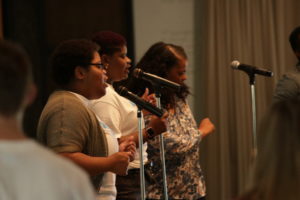 Chapel
10:30 a.m. – 11:20 a.m., Online
Wherever you are, be sure to login or watch from campus to join our first chapel with students, faculty, and staff in celebration of the new year.
Friday, August 28
Passports and More
3:00 p.m. – 4:00 p.m., Smith Lawn
Come and debrief with your peers about your week and earn a chance to win a gift card with the submission of your completed passport and attendance at all Welcome Week events.
---
Current Warner Pacific students share their 5 Summer Suggestions to help new students transition to life at Warner Pacific University.