Posted on August 22nd, 2018 in news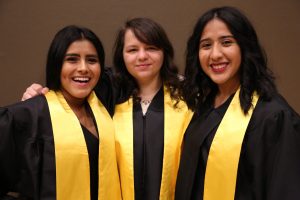 Warner Pacific ranked third in a listing of Oregon private colleges for having the lowest average student debt figures as measured by the class of 2017. Warner Pacific also ranked seventh when looking at the lowest student debt figures for all Oregon colleges and universities. When measured against all private schools in the nation, Warner Pacific placed 197th, according to LendEDU.com.
"We see affordable access to higher education as more than just a financial issue, it's a justice issue," said Warner Pacific President, Dr. Andrea P. Cook. "This year we strategically lowered our tuition by 24 percent. We know that most of our students need to balance their college experience with work, life, and family responsibilities. As a Christ-centered university, we believe every student, regardless of socioeconomic background, should have the opportunity to achieve their dream of a college degree, without a lifetime of debt."
At Warner Pacific University, 99 percent of students receive financial aid, with an average aid package of $16,838.
The LendEDU Student Loan Debt by School by State Report is an in-depth analysis of student loan debt statistics for over 1,000 colleges and universities throughout the United States.
You can see how Warner Pacific stacks up by clicking on Oregon and scrolling down to Private Colleges. Every school and their ranking can also be seen in this list to help students compare aid and debt figures across institutions, both public and private.
According to the report, 57 percent of Oregon students from the Class of 2017 graduated with debt, averaging $27,550 per student. The report also notes that the total outstanding student loan debt now stands at to $1.52 trillion, making it the second largest form of consumer debt behind only mortgages.
Lendedu.com compiled the report using data licensed from Peterson's and measured average student loan debt per borrower for the Class of 2017, making this the most recent data available.
---