Posted on September 18th, 2020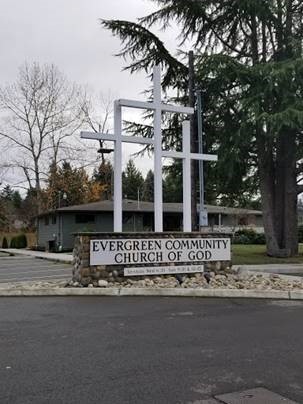 Portland, OR – On September 11, 2020, Warner Pacific University received a gift of $250,000 from the Evergreen Community Church of God in Puyallup, WA. With this fund, the church partners with Warner Pacific to establish the Evergreen Community Church of God Legacy Endowed Scholarship, supporting undergraduate students in good academic standing who demonstrate financial need.
Evergreen Community Church of God served the communities of Tacoma and Puyallup for over a century. In a final farewell celebration the church concluded service to the community on August 30, 2020. In their decision to become a legacy church, Evergreen Community chose to invest in Warner Pacific students through donating a portion of the proceeds from the sale of the church property. For years to come, WPU students will receive scholarships that will change the trajectory of their lives because of the commitment of Evergreen Community Church of God.
Dr. Brian L. Johnson, 8th President of Warner Pacific, made the following statement: "Let me express my deep gratitude for the generosity of the Evergreen Community Church of God. The church's faithful service to the community of Tacoma and Puyallup over the last 115 years is immeasurable. Your legacy gift will enable the students of Warner Pacific University to live out their callings in civic and sacred spaces."
About Warner Pacific University
Warner Pacific University is a Christ-centered, urban, liberal arts University dedicated to providing students from diverse backgrounds an education that prepares them to engage actively in a constantly changing world. In 2019, the University's traditional student population was 62.4% students of color and Warner Pacific is the first and only 4-year Hispanic Serving Institution (HSI) in Oregon.
---