College is a new and exciting adventure. You'll meet new friends, explore your career options, study topics you are passionate about, and engage in experiences that you can't even yet fathom. College is a wonderful, but expensive adventure. This is why it is essential to learn the best ways to save money in college.
First and foremost, no matter which college you decide to attend, whether it's one of the best private colleges or a nearby community college, fill out your FAFSA  form. Free Application for Federal Student Aid, better known as FAFSA, is one of the best ways to acquire funds for college.
FAFSA provides over $150 billion to students each year and if you want a piece of the pie, apply early and ensure your information is correct and current.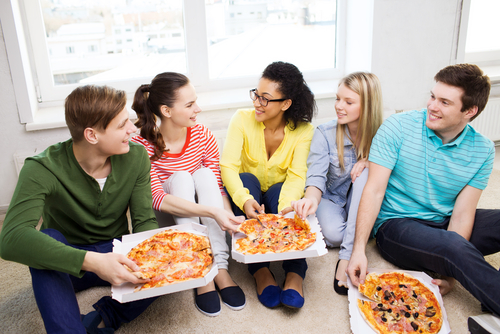 Through FAFSA, you will learn if you're eligible for government-distributed scholarships, work-study programs, and federal student loans. Scholarships are the best options as they don't need to be paid back, often followed by work-study depending on your schedule. However, federal student loans are also a great option.
It is not ideal to leave school with loans, but it is the reality for most graduates. So, if this is your route to attend college, always go with federal over private loans as they almost always offer the lowest interest rates and best pay-back plans. This will save you money up front and over the course of the loan.
Next, carefully look over your acceptance and offer letters from each college you were accepted to. Where you decide to attend may be a clear-cut decision for you, but sometimes it is a challenge to choose between two schools. When thinking about finances, do not just think about the listed sticker price. It might be a reflex to throw out one of the best private colleges because you think it is expensive. But, what if they offer you a fabulous scholarship or free room and board. Then, all of a sudden your financial reach school is within your grasp.
It is also important to look beyond black and white. Look at what your potential transportation, entertainment, food, and general living expenses might add up to. The in-state college might look good, but if it's on the other side of the state in an urban metropolis, your expected transportation and entertainment costs might double your anticipated monthly expenses.
Choosing which school you will attend is just one piece of the puzzle. Do not forget to budget once you are there. It is easy to think, "I have scholarships and loan money to spend. I've got this cover," and then overspend in the first few semesters. Instead, allocate your funds properly to ensure it lasts all year, with some to spare just in case.
Here a few excellent ways you can save money and stretch your budget even further.
Take full advantage of student discounts. Once you have your official student ID, ask if a student discount is offered everywhere you go. If you don't, the sales associate will likely not tell you so be proactive. Some of the best discounts around include:
• Huge discounts on Apple computers
• 15% off at J. Crew to fund your professional wardrobe
• Unlimited access to The Wall Street Journal online to keep you informed
• 10% discount at Under Armour so you can get the latest workout gear
• 10% off at Rosetta Stone so you can learn a new language
• Up to 90% off used textbooks at Barnes & Noble so you can cut down your book costs
• Free 6-month trial for Amazon Prime
• And many, many more!
You can also eat for extra cheap when you frequent the following locations with your student ID on hand: 10% off at Buffalo Wild Wings, free drink at Chick-fil-A, 10% off your McFlurry at McDonalds, and more.
Are you looking to furnish your dorm or new apartment? If you wait until the last minute you will spend more money on bedding and needed accessories, but if you are patient and shop online and at thrift stores, you will find everything you need at discounted rates.
You can pick up a set of metal silverware, a pot, pan, spatula, cups, and plates for just a few bucks at Goodwill. You can also find excellent deals on Amazon on everything from pillows to towels, and with your free Amazon Prime membership (as seen above), get it shipped to your desired location for free in just two days.
Your school, whether you attend one of the best private colleges or an in-state school, will offer various free events throughout the year. Some schools put on free concerts, while almost all will have free speaking engagements. Sometimes there is so much going on that you might not even hear about all the amazing free events happening on campus. Make sure to check your local school paper, events website, flyers hanging around, as well as with your local student government. Chatting with upperclassmen is also a great way to find the most underrated, discounted entertainment options around campus.
Similarly, and especially at the start of the semester, many campus clubs will provide free food at their introductory meetings. This is the perfect way to get involved in campus, learn more about the various organizations you might want to be a part of, and nosh on some free snacks.
Also, think about your transportation options. You might currently have a car, but do you need it at school? Many campuses have excellent bus systems and schools regularly provide free or discounted mass transportation options if you are in an urban area. Instead of paying for gas, oil changes, and insurance, trade in your car for a bike and the bus.
College is a unique experience where you have the opportunity to learn and interact with amazingly smart and talented classmates and professors to prepare you for future success. It's also a time when you are suddenly thrust into more adult situations. College may be the first time you are (for the most part) financially dependent on yourself. Set yourself up for not just a successful career, but also a successful financial future by following some of the savings tips listed above.