Portland is your playground—and classroom.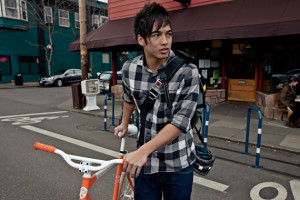 Warner Pacific is in the heart of Portland, Oregon, one of the most vibrant and exciting cities in the country. Bursting with artists, musicians, restaurants, and boutiques, Portland offers something for everyone.
For outdoorsy types, the beauty of the Pacific Northwest is unrivaled. The sandy beaches of the Pacific ocean and snow-capped, sun-drenched peaks of the Cascade mountains are only a short drive from campus, with timeless, towering forests along the way.
Warner Pacific's location in Portland also provides students with a wide range of internship and service opportunities. These real-world experiences let students apply the critical thinking skills acquired in the classroom while plugging into a network of mentors that can provide a step-up into the working world upon graduation.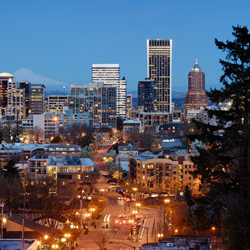 Almost as importantly, this urban setting provides an invigorating atmosphere to simply enjoy being a college student. "Stumptown," as it's fondly known, gives access to nearly limitless downtime activities, such as:
Visiting the downtown Saturday Market, and sample from the dozens of open-air food carts, which recently helped earn Portland the honor of "World's Best Street Food" by Budget Travel magazine
Trying out, or taking in, acoustic versions of favorite songs during an open mic session at one of Portland's many coffee shops
Exploring the city's 37,000 acres of parks, on foot or by bike. Begin just steps from the residence halls in the almost 200-acre Mt. Tabor Park, which borders the Warner Pacific campus
Become an ultimate fan of professional sports by cheering on the Portland Trail Blazers (NBA), Winterhawks (hockey), and Portland Timbers (MLS)
Catch a world-class theater production—maybe Chicago, Stomp, or Wicked—at the Portland Center for the Performing Arts
Explore more area attractions…