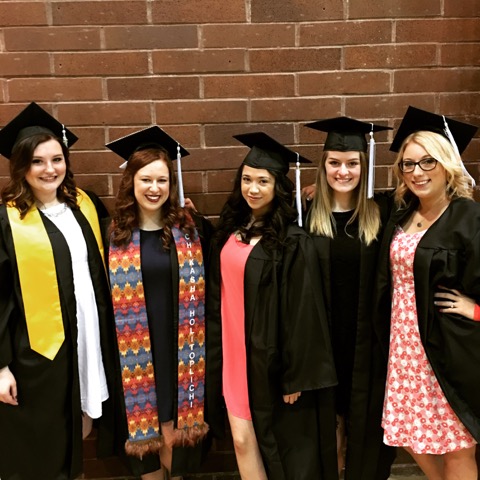 Social workers have exciting jobs that enable them to help people with a wide range of needs, concerns, problems, and challenges. As a baccalaureate social worker, you may:
conduct mental health intakes at agencies
be a caseworker to help people get resources for their needs
facilitate psycho-educational groups for people from at-risk populations
advocate for justice and equity in human and social services
be an advocate for a vulnerable group of people (such as people with learning and/or physical disabilities, people of color who have experienced discrimination, children, elders, etc.)
train and educate people on life skills and healthy habits
become a residential assistant in a treatment setting
conduct research on social problems and advocate for policy changes
Social workers are hired at family and children agencies, child welfare offices, community education centers, substance abuse treatment programs, government offices, a variety nonprofit organizations, schools, and mental health clinics, to name a few settings.
The United States Department of Labor states that 5 out of every 10 social workers are employed in social assistance programs and health care settings.
The United States Bureau of Labor Statistics indicates that social work careers will grow at above average rates over the course of the next 10 years.
About the Degree/Major

A baccalaureate social work degree (BSW or BSSW) is the generalist degree and it is the minimum requirement for the profession that leads to an entry-level job in social work. A master of social work degree builds on the BSW foundation to add a specialization. Registration or licensure is required in many states but those requirements vary state by state. Oregon registration and licensure information is required under the Board of Licensed Social Workers.
Warner Pacific offers a Bachelor's of Science in Social Work (BSSW). Once students fulfill Warner Pacific's liberal arts Core Studies requirements, the Social Work major requires 52 specific credits. Thirteen classes and a 2-semester senior-level concurrent Field Practicum comprise these credits and are required of all Social Work majors.  The social work degree provides students with a strong framework for generalist social work practice. The social work curriculum is intentionally designed to build upon the liberal arts core and multi-disciplinary foundational courses. Warner Pacific College does not grant Social Work course credit for life experience or previous work experience.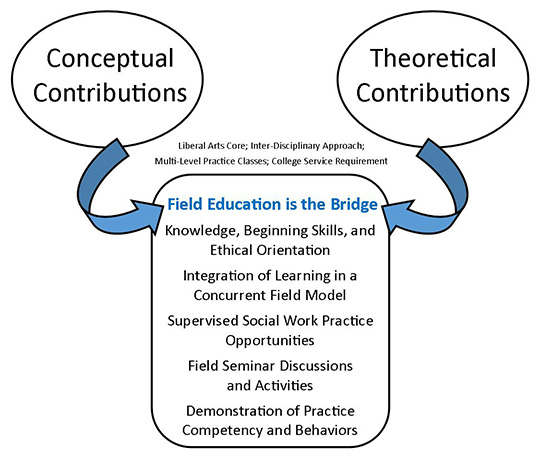 Students, in their senior year, do a field practicum for 15 hours a week while also taking courses at the Warner Pacific campus. The field practicum is the signature pedagogy in social work and that means that this learning opportunity enables students to move from learning in the classroom to practicing skills in the field under supervision of a Field Instructor. Field education is the bridge for professional identity development and development of specific social work skills, knowledge, and values. Field education additionally manifests an important part of the College's community, service.
The National Association of Social Workers Code of Ethics serves as the ethical framework for roles and tasks that social workers do in the field. Students do internships in community advocacy organizations, elementary/middle/high schools, homeless shelters, adult and juvenile corrections, the Department of Human Services, family service agencies, assisted living facilities, youth services, housing programs, etc.