Posted on November 20th, 2020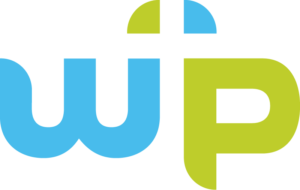 Dear Warner Pacific Students:
Our spring 2021 course plans are similar to what they have been for fall 2019, with many courses offered in a hybrid format (1x per week in person), some online, and some only face to face.
Due to health risks and other uncertainties connected to Covid-19, Warner Pacific University is continuing to make available options to complete additional coursework remotely. Not every course is available for this option. Notable exclusions are: Science courses w/labs, Nursing Labs/simulations, and Social Work courses and practicums. Upon submitting the request below, it will be forwarded for approval and you will hear back via the email address you submit. If it is not approved, you will be directed to an advisor for other options for accommodating your circumstances.
Here is the link to make the request:
https://forms.microsoft.com/Pages/ResponsePage.aspx?id=RP8VWcKRnUulIa0DjMTUj_Qe8vefsOtCs9ObqntJCNlUNkdWVUZBVVpUWUNKSkhJTU0wWFVVNktRTy4u
NOTE: This request is only valid as long as Warner Pacific is operating under Covid restrictions and is not automatically renewed at the start of a new course/term.
If you are approved to complete your coursework remotely, you are still responsible for meeting all course requirements according to published deadlines. Each instructor will provide these requirements and deadlines in the syllabus and in MyWPClasses. Additionally, you should plan to be available to participate remotely at the time your courses are scheduled (unless informed otherwise by your instructor). Please consult with each individual course instructor regarding their expectations for online attendance and participation.
The last day to make this request for Traditional students is Friday, January 22nd. Any requests after that day must be because of mandated quarantine or an appeal through the Warner Pacific CARES team. https://wpulife.com/report
PGS students can request all the courses for spring term or one at a time through May.
Here is the link to make the request:
https://forms.microsoft.com/Pages/ResponsePage.aspx?id=RP8VWcKRnUulIa0DjMTUj_Qe8vefsOtCs9ObqntJCNlUNkdWVUZBVVpUWUNKSkhJTU0wWFVVNktRTy4u
---