Empower Others to Live Their Best Lives
Address the changing structures of contemporary society with a major or minor in Human Development. Gaining a deeper understanding of human development and how it is affected by cultural perspectives prepares you to empower infants, children, youth, adults, and seniors with the life skills necessary to live a comfortable life.
Courses focus on relationships and interactions through various cultural perspectives to improve people's lives and prepare students for careers in:
• Child Care
• Church Ministry
• Counseling
• Graduate Studies in Social Sciences, Social Work & Human Services
• Public Policy
With a growing need for social services, the Human Development major explores human behavior to better understand the dynamics and demands that people experience throughout their lives.
Program Requirements
Student Learning Outcomes
Faculty
Program Requirements
(In addition to Warner Pacific Core Studies Requirements)
Human Development Core Courses
(42 credits; 15 credits in residence)
HD 311  Prenatal through Early Childhood
HD 312  Mid-Child through Adolescent
HD 313  Adult Development, Aging and Dying
EDPSY 420  Learning Theory
SS 393 Research Methods and Applied Statistics
HD 314 Parenting through the Life Cycle
HD/HE 320 Human Sexualities
SOC/PS 345 Social Problems and Public Policy
PSY 392/492 Junior/Senior Internship
PSY 441 Stress, Crisis, Trauma & Self-Care
SOC/HIS 340 Race & Ethnic Relations
And human development electives
Student Learning Outcomes
Articulate the major theories of development.
Equally substantiate through research data two opposing positions on a contended issue in the field.
Compare favorably in job performance with other entry-level employees in positions applying human development training.
Synthesize concepts learned into a holistic view of persons and their interacting systems
Perceive the presentation of a Christian ethos in the implementation of their coursework.
Demonstrate knowledge of the developmental theorists and the normal development course of prenatal, infant,  early childhood, mid-childhood, adolescent  and adult developmental periods.
Carry out "hands on" learning and contextual networking in the field of human development.
Exhibit information literacy by applying appropriate internet and library resources in the development of research papers and presentations.
Faculty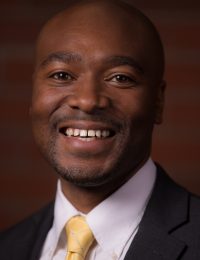 Dr. Courage Mudzongo
Assistant Professor of Psychology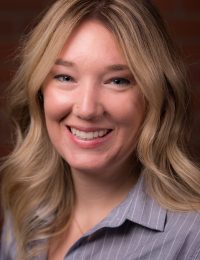 Dr. Aundrea Snitker
Chair of Arts and Social and Behavioral Sciences