The Arts and Social and Behavioral Sciences Division embodies a community of transformation that in part, draws from the narratives of the humanistic tradition and the college's founding theological roots. This is to help students experience and participate in the redemption of self and world, primarily through the discovery, cultivation, and use of their voice in the aesthetic, cultural, professional, and relational contexts in which they find themselves.
Studying the Humanities offers many opportunities to bring about positive change in the community and world. For students who want to explore American society, politics, and culture, Warner Pacific offers a Bachelor of Arts degree and a minor in American Studies.
The specific disciplines of the Humanities such as Communications,  English, , History, and Philosophy explore the human experience with scholarly and practical opportunities for learning. As an American Studies scholar, students will delve into how American history and culture influence the global worldview, how those values shape the political landscape, and what it means to be an engaged citizen in American society.
By exploring the country's past, present, and future, students learn to communicate effectively while navigating the complex socio-political landscape in America and understanding its impact on the world.
B.A. in American Studies
Requirements (In addition to Warner Pacific Core Studies Requirements):  32 credits (minimum): 15 credits in residence, 12 credits upper division.
Courses:
HUM 385 | Critical and Cultural Theory | 3 credits
HUM 391/392/393 | Humanities Internship | 2-5 credits
27 credits from the following:
EC 203 | Economics | 3 credits
EN 245/345 | Urban Literature | 3 credits
HIS 260 | History of Religion in the U.S. | 3 credits
HIS 340 | Race and Ethnic Relations | 3 credits
HIS 360 | Church History II | 3 credits
HIS/URB 370 | History of the American City | 3 credits
PS 140 | Intro to Politics and American Government | 3 credits
PS 200 | Foundations of the American Legal System | 3 credits
PS 315 | Governing States and Communities | 3 credits
PS/SOC 345 | Social Problems and Public Policy | 3 credits
Minor in American Studies
18 credits: 9 credits in residence chosen from the list of courses under the American Studies major
Outcomes
An American Studies minor provides added value to many degree areas, including business, education, criminal justice, and social sciences. Students will also benefit from this minor if they choose to pursue graduate studies in law, history, philosophy, or any other humanities field. Graduates are well prepared for employment in government or non-profit organizations, education, or business. Upon successful completion of the major in American Studies, graduates will be able to:
Use appropriate concepts, methods, and materials to foster an integrative approach to learning about American culture and society, past and
present.
Effectively synthesize knowledge about American culture and society from appropriate primary and secondary source material from multiple
academic disciplines.
Demonstrate an understanding and appreciation of the cultural diversity of the American experience, particularly across the issues of class,
ethnicity, gender, religion, and race.
Transform culture by engaging aesthetic urban contexts and communities.
Faculty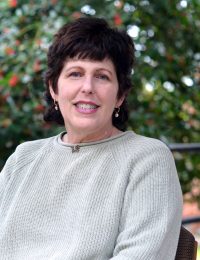 Heidi Owsley
---
Associate Professor of English
Faculty
Division of: Arts and Social and Behavioral Sciences
Phone: 503-517-1078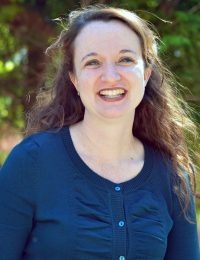 Jennifer Cameron
---
Associate Professor of Humanities
Faculty
Division of: Arts and Social and Behavioral Sciences
Phone: 503-517-1062