Warner Pacific University Welcomes New Dean of the Business Department
May 30, 2019
Dr. Latrissa Lee Neiworth is named Dean of WPU's Business Department June 1, 2019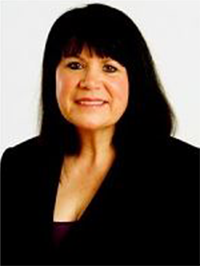 Warner Pacific University is pleased to announce the appointment of Latrissa Lee Neiworth as the new Dean of WPU's Business Department. Dr. Neiworth held the position of Interim Dean during this past academic year overseeing the expansion of a number of new academic new programs and initiatives. She officially joins the Warner Pacific community on June 1, 2019. Neiworth brings more than two decades of business and leadership experience to the position, including in government, private business, and academia.
"In our search for this role we were looking for someone with a clear vision for growth, creativity, and entrepreneurship," said President Andrea Cook, Ph.D. "We are thrilled to have found exactly the person we were looking for in Dr. Neiworth."
Dr. Neiworth holds a Doctor of Education degree in Organizational Leadership from Pepperdine University in Los Angeles, CA, a Master of Arts in Curriculum & Teaching from Fresno Pacific University in Fresno, CA and a Bachelor of Arts in Journalism from Oregon State University in Corvallis, OR.
She began teaching in the Business Department at Warner Pacific in 2013, returning to Oregon after managing the University of Washington's Leadership Institute at the Northwest Center for Public Health Practice (NWCPHP) in Seattle, Washington where she taught personal leadership development for the six-state region: Oregon, Washington, Alaska, Montana, Idaho and Wyoming. Dr. Neiworth also served as an adjunct professor at Pepperdine University in Los Angeles, CA and at Grand Canyon University, in Phoenix, AZ where she has been a dissertation chair and methodologist for research studies in business, systems improvement, teambuilding, global business, organizational development, and educational leadership, among others.
Prior to her academic career, Dr. Neiworth worked for a number of years in Oregon government, as an entrepreneur, and in the news media. She held several management and administrative positions and was part of various ad-hoc strategic communication advisory groups including for several former Oregon Governors.  She was one of the first female political reporters on local television news in the area and was a member of the Capital Press Corps.  As an entrepreneur, Dr. Neiworth also started and operated several successful businesses including a strategic communications consulting firm, a documentary production house, and a retail business. She has been recognized at the state, regional and national levels earning three State of Oregon Director's Excellence Awards and three National Public Health Information Council Awards for new initiatives and leadership, among other honors.
During her tenure as Interim Business Dean at Warner Pacific University, Dr. Neiworth oversaw the development of new majors that align with employment trends and student interest in the region including Bachelor Degrees in Finance, Finance and Accounting, and Human Resource Management. Under her leadership, the department is also implementing a 4+1 Accelerated MBA Program, where students can earn two degrees in five years and is in the process of building a digital marketing degree with a work-college component, where students will have an opportunity to run their own business on campus.
In addition to these new programs, the Warner Pacific University Business Department offers undergraduate degrees in Accounting, Business Administration, Social Entrepreneurship, and Health Care Administration in addition to two graduate degrees, a Master of Science in Management and a Master of Business Administration (MBA) with an emphasis in Management and Leadership, Human Services, or Health Care Administration.
Dr. Neiworth's research was featured internationally this spring at the International Technology, Education and Development (INTED) Conference in Valencia, Spain where she presented virtually on "Overcoming Barriers to Learning through Leadership: A Conceptual Framework." Her research interests focus on the intersection of leadership, adversity, and resilience relating to business and organizations of all types. She recently published a book chapter, "Adversity Agility:  How Some U.S. Women Navigated Significant Obstacles to Pursue Leadership" in Vol. II: Women in Leadership & Work-Family Integration, Cambridge Scholars
"It is truly an honor and privilege to be the Dean of WPU's Business Department and I am grateful for the confidence and support of the leadership and faculty here," said Dr. Neiworth. "I am excited to be taking on this leadership role as we continue to grow and renew the Business Department, better connecting it to our transformational work world. We will build on what we've started this year, helping our students to effectively navigate and engage actively in our constantly changing world."