Come to our Preschool Open House: March 28
March 15, 2016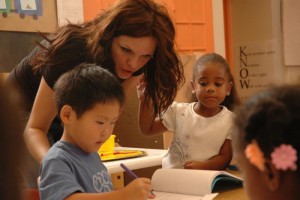 Do you have a preschool age child or grandchild (ages 3-5)?
We have a fabulous preschool right here on the Warner Pacific Campus and we offer half-day and full-day programs, at prices lower than most other local options.
Interested? We invite you to meet our wonderful teachers, tour the facility, and ask questions at our Open House!
Open House
Monday, March 28; 6:30 – 8:00 pm
Early Learning Center at Warner Pacific College
Located at the corner of SE 70th and Division, Portland
Register in March, and we will take $25 off your registration fee!
If the Open House date or time doesn't work for you, you are welcome to visit the Early Learning Center anytime. To make an appointment, contact the Director, Darcy McMurray at 503.517.1081.
Hear what people are saying about the Early Learning Center (ELC):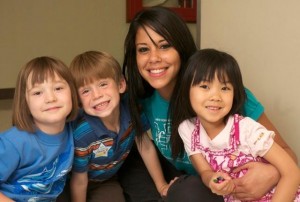 There are many things our family values about the ELC. It is an environment that is welcoming and laid back as well as consistent and fair. I see this from the moment my son is greeted at the door in the morning to the moment it is time to say goodbye at pick-up time.
The teachers are energetic, attentive, and patient. They are concerned to draw out the children's own particular interests in a way that helps them enter through those interests into a process of understanding and exploring the wider world. The rhythms of the day provide important structure wherein the kids and teachers alike then have much flexibility to experiment, learn, and play. Kids are free to be who they are but invited to grow each day. What's more-I can tell that the teachers at ELC really care about my son. He can tell it, too.   Cassie Trentaz; Parent of an ELC student and WPC faculty member
"What do you like about school?" I asked my son one afternoon after returning home from work and having heard about his day. His reply: "We get to paint. We get to build. We get to figure out how things in the world work." Winston age 5; student at the ELC
Our purpose is to provide a creative learning environment for preschool children, a laboratory school for Warner Pacific students, and a resource for the community.
You will not find lower ratios of student – teacher 1:4 and most days even lower. We are a cozy intimate preschool that is play based and values community and relationships. Darcy McMurray, Director for the Early Learning Center