Next Steps Scholarship Announced for RN to BSN Students
May 25, 2018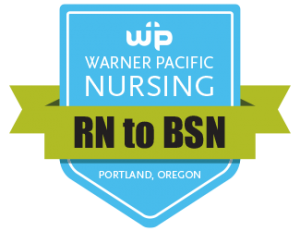 Warner Pacific University will award $2,000 scholarships to the first twelve students enrolling in the May cohort of the University's new RN to BSN program. The RN to BSN degree, offered through the University's Professional and Graduate Studies program, allows nurses with their RN to advance their career by earning a Bachelor of Science in Nursing degree in just one night a week.
With funds provided by a Warner Pacific University donor, the "Next Steps Scholarship: a BSN Incentive" will offer a $2,000 scholarship to the first twelve students who enroll in the inaugural RN to BSN cohort. This cohort launches at the end of May, and applications are currently being accepted. The first twelve students who enroll will automatically qualify for the Next Steps Scholarship.
"We are excited to offer this unique opportunity to our first RN to BSN students," said Dr. Linda Campbell, Warner Pacific's Dean of Nursing. "These funds will help launch our new program, which will help nurses throughout Oregon advance in their careers."
RNs interested in learning more are invited to attend a scholarship information meeting on April 25.
Complete this short form to apply for the RN to BSN program and qualify for the scholarship.
Published April 18, 2018.