Need Help Paying for College? Warner Pacific Scholarships
July 2, 2016
College is a far cry from the public school system. Not only does college come with a myriad of differences, but at the forefront of those differences is payment. College costs money. Regardless of whether you choose to attend a community college or a four-year college, that will always be the case. For many prospective students (and their families) this is the biggest deterrent for why they don't enroll. They see the the price tag attached to tuitions, room & board, textbooks, and courses and they get scared.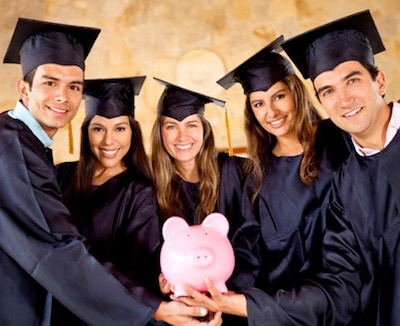 Many prospective students wonder how on Earth they'll pay all that money back – especially those whose aspirations extend to law or medical school. Some families are having a hard enough time coming to terms with the fact that their child is now 18, a legal adult, and is about to undertake a tremendous amount of debt. It can be daunting, but this is why Warner Pacific offers a myriad of scholarships to first-year students.
Part of Warner Pacific's mission is to provide accessible education to students. A simple comparison of college tuition rates proves that. And, because faith is central to Warner Pacific's mission, it's highly encouraged that students attend Warner Pacific all four years of their college career. Additionally, with the scholarships offered, there's plenty of incentive to do so.
For a full year at Warner Pacific, the total cost of tuition is $21,460 – and although this can fluctuate with the economy, this was the case in 2015-2016. This cost is approximately $9,000 less than your average private college anywhere in the country. That's saying something. The number one scholarship Warner Pacific offers is the Trustees' Scholarship which is only available to incoming Freshmen. The Trustees' scholarship offers $8,000 a year for students who have a GPA of 3.6 or higher. This applies initially to your high school GPA and then your college GPA. With that in mind, that scholarship alone can change your total yearly tuition from $21,460 to $13,460 – that's no small feat.
Of course, the Trustees' Scholarship is far from the only scholarship provided based on your academic record. The following scholarships are awarded depending on your GPA.
Warner Pacific Scholarships
| | | |
| --- | --- | --- |
| GPA Requirements | Scholarship | Amount |
| GPA: 3.6 – 4.0 | Trustees' Scholarship | $8,000 each year |
| GPA: 3.25 – 3.5 | President's Scholarship | $6,000 each year |
| GPA: 3.0 – 3.2 | Dean's Scholarship | $4,000 each year |
| GPA: 2.50 – 2.99 | Achievement Award | $2,000 each year |
For each of these scholarships, you do not need to even apply, they are automatically attributed to your tuition cost. Of course, if you are a transfer student, Warner Pacific does offer scholarships for those with high GPAs.
| | | |
| --- | --- | --- |
| GPA Requirements | Scholarship | Amount |
| GPA: 3.5 – 4.0 | Honors Scholarship | $4,000 each year |
| GPA: 3.0 – 3.49 | Faculty Scholarship | $3,500 each year |
| GPA: 2.5 – 2.99 | Transfer Award | $2,500 each year |
In addition to GPA scholarships however, Warner Pacific has a number of competitive scholarships that are awarded each year. Warner Pacific not only cares about diversity, but cultivates it, and one of the ways they do this is by awarding scholarships to students who excel in their passions. For example, there's the Music Award, a scholarship for students who are involved in music and participate in live performances. Similarly, there's the Theatre Award for students who participate regularly in theatre productions. Both of these of course, require re-auditioning annually.
Not only are these extracurricular activities awarded, but Warner Pacific offers department scholarships should you qualify. What this means is, if you're a continuing student in good academic standing at Warner Pacific, and you've demonstrated a need for financial assistance, then Warner Pacific enables students to apply for scholarships within their major. So, regardless of whether you're majoring in Philosophy, Accounting, Developmental Psychology, or Education, you can apply for a scholarship.
All this said, you don't need to already have a passion, a high GPA, or a major determined to receive scholarships at Warner Pacific. Warner Pacific is interested in cultivating students and as evidence of this, there's the City Builder Leadership Award which amounts to $1,500 annually. Students can easily qualify if they already live in the Portland Metro area as they must attend weekly leadership training courses throughout the summer leading up to their first year at Warner Pacific. These courses cultivate students, so they can be leaders in the classroom, their communities, and the church. For those who continue to pursue a leadership role after their first year, there's the Lee Leadership Award. This enables students who are already active in their leadership roles to continue to be awarded $1,000 each subsequent year (provided they maintain a GPA of 2.75 or higher and participate in the Warner Pacific's leadership program).
Warner Pacific Grants
Warner Pacific College also offers grants for various students. For athletes attending WPC, there's the Athletic Award which can be awarded based on merit. For this scholarship, students must inquire to their respective coaches to find out what is required and the amount awarded can vary.
In addition, your parents, grandparents or legal guardians can assist by simply being alumni. The Alumni Grant provides $500 towards your tuition annually.
Moreover, Warner Pacific rewards students involved with their church. For students that attend a Church of God (Anderson, Ind.) for at least one year prior to attending WPC, they are awarded $1,000 annually. This is the Church of God Grant. Warner Pacific also offers a Church Matching Grant where WPC will match your church's contributions up to $500 each semester.
Of course, there are many other ways to receive financial aid to attend Warner Pacific College. There are even some opportunities for additional scholarships beyond what Warner Pacific offers. For instance, the Murdock Scholarship Program is one example of financial aid that students can receive apart from the scholarships offered.
No matter what your financial situation, do not be put off by college due to the cost associated with it. Parents will understand (as will you when you're older) that when you purchase a home, you're making a long-term investment. College is no different. You're investing in your future.
DMG