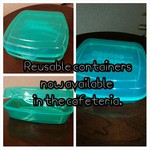 Beginning with the 2014 fall semester, Warner Pacific College and Sodexo (our on-site food service provider) are implementing a new eco-friendly program: the "Choose to Reuse Container Program," which will bring reusable takeout containers to dining hall.
Students and employees of the College will use the new, reusable to-go boxes instead of the usual disposable option. Last year Sodexo estimates that over 10,500 to-go boxes were put into the trash.
The "Choose to Reuse" plastic to-go boxes are similar in shape to the disposable boxes previously available. The new takeout boxes are sealable and designed to be carried around without leaking. Containers cost just $4.99.
When the used, rinsed out containers are returned to the dining hall, students and staff will receive a token entitling them to a clean to-go box. The used boxes will be cleaned, sterilized, and put back into circulation.
As part of Sodexo's commitment to sustainability, the "Choose to Reuse Container Program" will help to reduce the volume of waste from the dining hall.
Warner Pacific and Sodexo do recycle all glass, aluminum, and paper/cardboard used on the campus.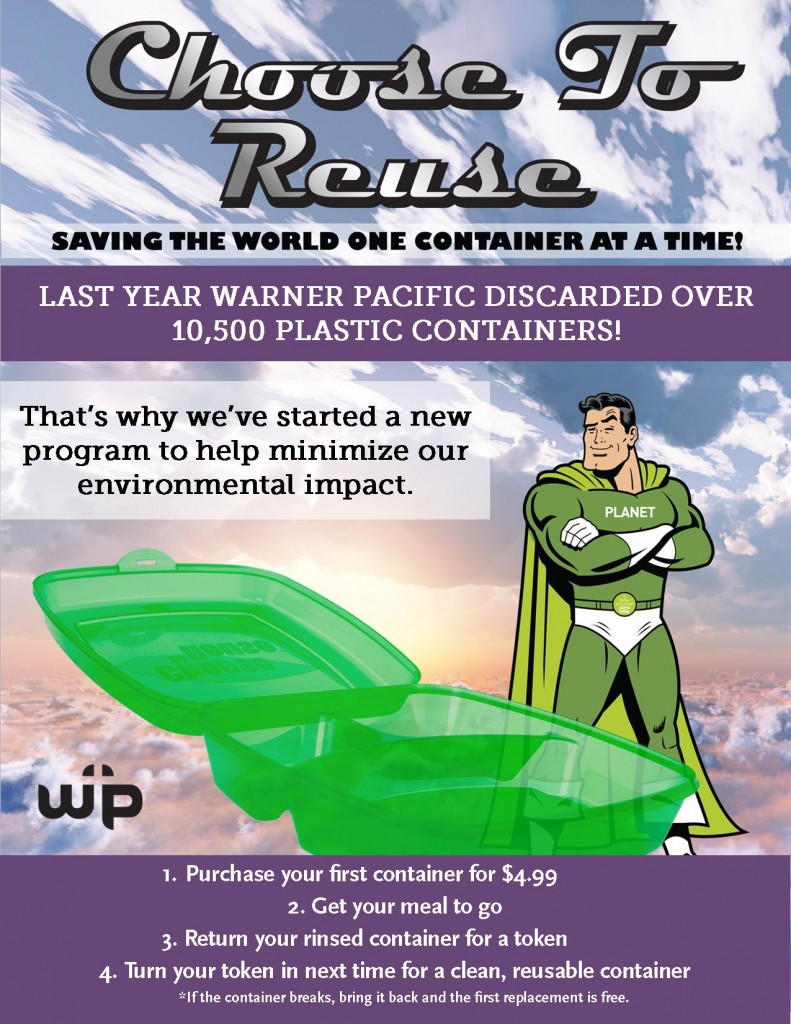 ---