Posted on December 14th, 2021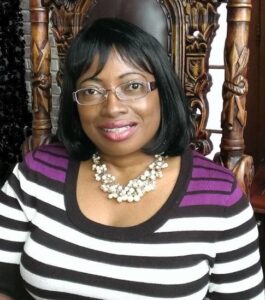 Warner Pacific University (WPU) is pleased to announce Dr. Miriam Chitiga as its new Interim Vice President for Academic Affairs. Dr. Chitiga joins the University from Fayetteville State University, a Constituent of The University of North Carolina System, where she serves as a Tenured Full Professor and Department Chair of Educational Leadership and School Administration.
"Dr. Chitiga is an interdisciplinary, global researcher and scholar whose work is centered on transformational ways for leaders to enhance diverse student learning, inclusion, and social justice," noted Dr. Brian Johnson. "Her rich experience in diversity and social justice, intersections of race, class and gender are timely assets – especially for times such as now."
Dr. Chitiga has a Bachelor's of Education in English, Linguistics and Education as well as a Master of Arts in Applied Linguistics from the University of Zimbabwe.
With a PhD in Educational Administration from the University of South Carolina, Columbia, SC, Miriam's professional experiences include working across the formal education spectrum in Southern Africa and the USA.  Her international and interdisciplinary work in civic engagement, leadership, and empowerment has earned her highly competitive institutional grants and prestigious fellowships.
"I am very excited and honored to be joining the WPU community to provide diverse students with educational opportunities for active engagement in dynamic environments," remarks Dr. Chitiga. "As a lifelong Christian, it is a privilege to serve WPU in this capacity, where students, faculty, and staff can bring their faith, intellect, and Christian values into the academic spaces to explore and solve real world problems both locally and globally."
Dr. Chitiga joins WPU on December 17, 2021.
---