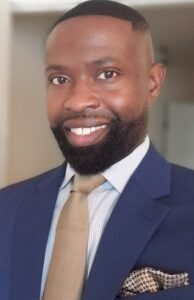 Warner Pacific University (WPU) is pleased to announce Lorenzo Peterson – "Pastor Zo" — as its new Interim Student Chaplain. He comes to the University from Charlotte, North Carolina (N.C.), where he serves as the Senior Pastor for Compass for Life.
Pastor Peterson will be leading the university and community in forward-thinking, justice-focused, spiritually grounded thought and practice. "The primary focus of the Interim Student Chaplain is the spiritual and religious experience of students in the context of an exceptionally diverse student body," noted Dr. Brian Johnson. "Pastor Zo is highly relational and provides a perspective and background that enables him to be available and supportive for a broad range of students."
"I consider it an honor to serve this wonderful institution in this capacity as a servant leader." I am indebted to my wife, Melita Peterson and our four sons, whom I affectionately refer to as kings; (Shamon, Shane, Shakar and Shaun) for supporting God's call on my life.
Pastor Peterson has a Bachelor of Arts in Music/Business Administration from Johnson C. Smith University, Charlotte, N.C. He has worked in a variety of roles including as a Radio Personality, Sales Professional, Associate Minister and General Manager of the Victory Christian Center, Inc. in Charlotte, N.C.
---