Posted on January 10th, 2022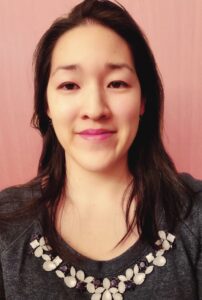 Warner Pacific University (WPU) is pleased to announce Holly Yoo as its new Director, Diversity, Equity and Inclusion/Title IX.  In her role, Ms. Yoo will support WPU's commitment to being a just and equitable institution and having an inclusive and empowering culture.
"Ms. Yoo is a scholar and leader who brings advanced skills with research writing, institutional policies, and proficiency with several technological and social media platforms. The Student Success and Engagement division is pleased to have Ms. Yoo join the university, as she like Warner Pacific, shares similar values of creating an inclusive community, diverse and equitable practices and investing in the formation and success of students from various backgrounds" noted, Dr. Ashlee Spearman, Vice President for Student Success and Engagement. "Her expertise and training brings a wealth of experience in diversity and inclusion, public affairs, communication and outreach efforts for historically underrepresented and minority communities."
Ms. Yoo has a proven record of innovative diversity, equity, and inclusion programming and student initiatives.  Prior to joining WPU, she was involved in community engagement and outreach efforts as well as in identifying innovative ways to advance and disseminate DEI strategies.
She earned her Master's degree in Government from Johns Hopkins University and earned her Bachelor's degree in International Relations from Syracuse University in upstate New York. She has a background in political science and public health research pertaining to gun violence, counterterrorism, and foreign policy.
As part of her identity as both a lifelong Christian and martial artist, she highly values principles of perseverance and respect as well as in promoting inclusion.
---