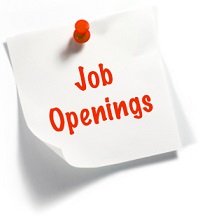 Warner Pacific is an Equal Employment Opportunity employer and encourages women and minorities to apply. Warner Pacific College is a Christ-centered Liberal Arts College whose faculty and staff affirm a Statement of Faith and adhere to lifestyle expectations.
These postings are reflective of general job duties and responsibilities, but are not intended as a detailed description of the position. Except for certain licensures and certifications, minimum job requirements include an equivalent combination of education and experience.
Warner Pacific is committed to hiring diverse faculty and staff who are committed to teaching and working in an innovative, multicultural environment. Read the College's Institutional Profile (below) for more details.
Institutional Profile
Current employment opportunities
Check for job openings online.
Please complete the online application and attach your cover letter, resume/curriculum vita, and application essays (if applicable).
Questions relating to a job listing may be answered by contacting Human Resource Services at  HR@warnerpacific.edu.