Posted on November 20th, 2020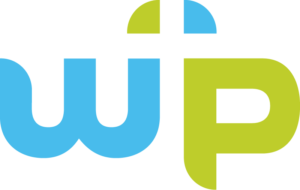 Warner Pacific students,
On Friday, November 13, Oregon Governor Kate Brown released new information about a state-wide "freeze" that will go into effect Wednesday. This freeze will last for at least four weeks in Multnomah County and includes limits on individual gathering sizes, retail capacity, restaurants, and fitness centers. The order does not impact instructional and research activities at Oregon's colleges and universities, as there were already stringent requirements in place in order to begin operations in the fall.
That said, WPU has evaluated current operations, and there are a number of key changes we want you to be aware of for the remainder of the fall semester.
As Covid-19 cases have continued to rise in Oregon, we also want to thank our campus community for the intentionality and mindfulness with which you have approached this semester. Our Knights' Pledge commitments and reopening protocols have created classroom and athletics environments that have kept the virus from being spread. WPU currently has one positive Covid-19 case in isolation, with 12 reported positive cases since the beginning of the semester.
Classes
Governor Brown shared that existing protocols put in place by colleges and universities like Warner Pacific already meet the expectations of this order for educational and research activities. Therefore, classes will remain the same through the Thanksgiving break.
After Thanksgiving, to ensure safety and go above and beyond the Governor's orders, all classes currently meeting in a hybrid format and all PGS courses will move online for the last week(s) of classes and finals. Classes that have met exclusively face to face or have required in-person components such as science courses with labs, math courses, and in-person internships will continue to meet after Thanksgiving in-person for class and finals with current safety protocols in place.
If you are uncertain about the expectations for your classes or have a need for additional considerations, please communicate directly with your instructor. If you have already been approved for fully online courses for fall 2020, that will not change.
Oregon Travel Advisory
We encourage all students and employees who are planning to travel for the Thanksgiving holiday to review the state's travel advisory. The advisory urges against non-essential out-of-state travel and asks anyone traveling outside of Oregon, Washington, or California to self-quarantine for 14 days when they return home.
If you plan to travel out of state for Thanksgiving and are currently taking a course that has required in-person components, please check with your professor before traveling to determine if the quarantine period will impact your ability to participate in your classes or final exam and plan accordingly. 
Resources Available for Residential Students Staying for Thanksgiving
If you choose to remain on campus for the Thanksgiving holiday, please contact Vanessa Guerrero, Residence Life Coordinator, at vguerrero@warnerpacific.edu for resources and, if you're interested, a Thanksgiving meal delivery.
Resource Spaces: Library, Student Life and Multicultural Center, and 24-Hour Computer Lab
The library will remain open with limited capacity. After Thanksgiving, library hours will be 8 a.m. to 5 p.m. Monday through Friday. The Student Life and Multicultural Center will remain open with limited capacity. The 24-hour computer lab will be closed. Computers remain available in the Library and SLMC.
Campus Offices and Meeting with Faculty or Staff
All campus services continue to be available. Because some offices have remote work hours, please email or call to schedule appointments in advance.
Student Housing and Residence Life
Student housing remains open with existing safety measures in place. Per the Governor's orders, informal gatherings are limited to no more than six people and no more than two family/apartment units. All other guest policies remain the same, and no outside guests are allowed in residence halls.
Dining Services
The Cafeteria and Tabor Grind remain open with take-out only options. Food may be selected in-person or through Sodexo's Bite app.
University Rec Center
The Rec Center is closed for any activities outside of course-related, supervised instruction.
Athletics
Student athletes with questions about how this order impacts their conditioning schedule should check with coaches. Some course-related training will continue, and more information will be shared as plans develop. The usage of the C.C. Perry Fitness Center and gymnasium will continue as reserved online for current instructional purposes. New developments regarding the usage of C.C. Perry will be communicated campus-wide and through the WPU Athletic Department as necessary.
Building Access
Beginning Monday, November 30, main entrances to the Mt. Tabor Campus Buildings will begin requiring WPU ID Cards for entry. If you have any questions or concerns, please feel free to contact Campus Safety at campussafety@warnerpacific.edu
Work Study Jobs on Campus
Most work study jobs will continue, either on campus or remote. Students should contact their supervisor for more information.
Covid-19 Reporting and Support
If you test positive for Covid-19 or need to quarantine because of exposure to someone who tested positive, please fill out the report at warnerpacific.edu/covidreport and members of the Covid-19 Response Team will be in touch for contact tracing and to offer support.
Reporting a Need or Concern
Our CARE Team meets regularly to coordinate support and assistance for students. If you have a need personally or know of another student's need, including technology or access needs as we move to remote learning, you may let us know by filling out the form at wpulife.com/report. Traditional undergraduate program students may also contact Kimberly Love at klove@warnerpacific.edu, and PGS students are encouraged to reach out to their advisor with any questions or concerns (Kirby Gleason, kgleason@warnerpacific.edu; Sara Garcia Gonzalez, svgarcia@warnerpacific.edu; Aaron Hire, ahire@warnerpacific.edu).
---