Warner Pacific is partnering with the Doctor of Chiropractic Program at University of Western States to offer accelerated entry into their chiropractic program.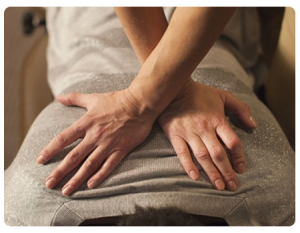 Warner Pacific science students can gain entry into the Doctor of Chiropractic program offered at University of Western States while finishing the requirements for their Bachelor of Science degree from Warner Pacific; obtaining their post-secondary degree sooner than others.
In December, Warner Pacific (WP) partnered with the University of Western States (UWS), located in NE Portland, for direct entry by qualified WP students into the UWS Doctor of Chiropractic degree program.
After successfully completing their first five quarters at UWS, WP students will receive their Bachelors of Science in Biological Science degree. This unique partnership eliminates one year of classroom time; saving WP students money and time when obtaining their Doctor of Chiropractic.
"Completing a bachelor degree while earning a Doctor of Chiropractic degree from a well-respected program such as the one offered at University of Western States is a terrific opportunity for our Biological Science majors," comments Elizabeth DuPriest, Ph.D., Chair, Department of Natural Sciences and Health and Associate Professor of Biology at Warner Pacific College. "This partnership helps our students to flourish sooner, allowing them to begin easing pain and promoting good health in their patients faster."
Benefits to Warner Pacific students:
Be admitted to the chiropractic program at University of Western States with all the necessary pre-requisite courses completed
Earn a Doctor of Chiropractic in less time
Save an average of $19,000 in tuition
Obtain a B.S. from Warner Pacific and a D.C. from University of Western States in less time (this program partnership will reduce the time in class by about a year)
Receive hands-on clinical training
University of Western States is a leading chiropractic research institution and the first chiropractic college to receive a multi-million dollar federal grant for research. It has the second oldest chiropractic educational program in the world; founded in 1895 by D.D. Palmer. UWS consistently achieves high scores on both U.S. and Canadian national board examinations.
Visit warnerpacific.edu/chiropractic for a list of the required course work.