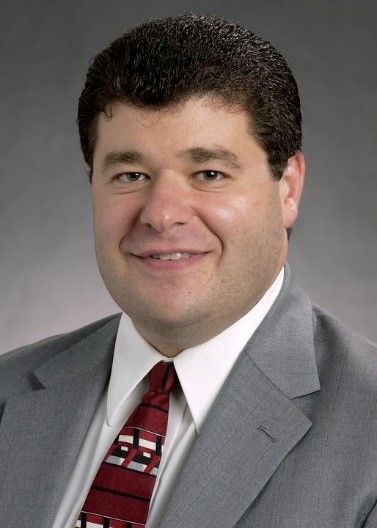 Assistant Professor of Business Administration
Faculty
Division of: Professional Programs
Phone: 503-517-1340
Education: 
D.B.A., Emphasis in Accounting; George Fox University
M.B.A., Cleveland State University
B.S., Miami University
Areas of Teaching:
Managerial Accounting, Financial Accounting
Operations Management
Finance
Ethics
Research Passion:
Dr. Zogbi is passionate about the rebirth of classical virtue ethics and its adoption by each of the business disciplines. He is also interested in building effective virtue ethics pedagogies for business. He appreciates deontological and utilitarian perspectives but firmly believes that an internal disposition towards virtue is essential to making good business decisions and enriching capitalism.
He defended a doctoral dissertation in 2020 which was titled, A Narrative Analysis of Virtue Ethics Among Accounting Professors. Since then, he has pursued the publication of, "Do Accounting Professors Believe their former Students would Fare well in an Enron Moment?" in The Accounting Educators' Journal. He has submitted "Ethics Divorced from Character: A Qualitative Study of Virtue Ethics" with Accounting, Organizations and Society. He has also submitted a symposium proposal to the 2021 Baylor Symposium on Faith and Culture titled, "Living Accountably".
Professional Affiliations:
Member of the American Accounting Association
Previously licensed with the Financial Industry Regulatory Authority (FINRA); Series 6 and Series 63
Background:
Dr. Zogbi was selected as an Assistant Professor of Business Administration after serving as a Visiting Assistant Professor at George Fox University and Washington State University. He has also served as Department Chair for the College of Business at Pacific University. Prior to entering academia, Dr. Zogbi served as AVP of Product Management with Safeco Insurance in Seattle where he successfully managed a $340 million book of business. He also served as Director of Product Management with a successful start-up known as insurQuest where he designed and launched new auto products in California, Arizona and Nevada. His industry experience commenced as an auditor with one of the Big 4 accounting firms now known as PriceWaterhousCoopers.
He resides with his wife and five children in Ridgefield, Washington. Dr. Zogbi also serves as a parish council member at St. Sharbel Church where he founded Crossroads, a high school youth group that discussed college level philosophy and theology. When he is not working, he enjoys hiking with his golden retriever, Faith.
Favorite Quote:
On my door is a cartoon of two turtles. One says, 'Sometimes I would like to ask why he allows poverty, famine and injustice when he could do something about it.' The other turtle says 'I am afraid that God might ask me the same question.' Peter Kreeft