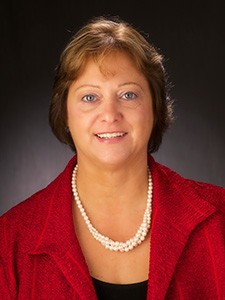 Adjunct Professor, ADP
Email: jtownsend@warnerpacific.edu
Education
Juris Doctor, Syracuse University College of Law, Syracuse, New York (2001): Graduate Assistant – Mediation Assistance Program; Vice President – Non-traditional student's organization
Master of Arts, with honors, Human Resource Management, Chapman University, Orange, California (1997)
Bachelor of Arts, Public Administration, Empire State College, State University of New York, Albany, New York (1992)
Background
Josephine C. Townsend is a lawyer with an office in Vancouver, Washington. She is a licensed attorney in Washington and Oregon. Prior to her current practice as a trial lawyer, Josephine was a hearings examiner for the Washington State Department of Licensing where she oversaw driver suspension and revocation hearings. Ms. Townsend is the former Vancouver City Prosecutor, where she supervised the criminal division of the City of Vancouver Prosecutor's office as well as all city staff assigned to Joint Task Force – Domestic Violence Prosecution Center.
She received her Juris Doctorate from Syracuse University, and has a master's degree in human resources. Ms. Townsend is the former chair of the Criminal Law Section of the Washington State Bar Association, and is a former member of the Washington Commission on Judicial Conduct. She is an adjunct professor at Warner Pacific College where she teaches Law classes, ethics, as well as Human Resources. She is also a faculty member at the National Judicial College in Reno, Nevada.
Prior to moving to Washington, Ms. Townsend served twenty years with the New York State Police. In addition to her law degree, she holds a master's degree in Human Resource Management from Chapman University and has consulted in areas such as conflict resolution and community mediation. She also has served as a legal consultant for Northwest Cable news appearing on both television and radio.