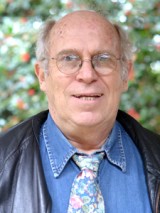 Professor of Physical Science
Email DTerrell@warnerpacific.edu
Phone 503.517.1096
Education:   
Post-Doc Analytical Chemistry applied to Geochemistry, University of Newcastle upon Tyne, England
Ph.D.  Mass Spectrometry and Geochronology, University of Newcastle upon Tyne, England
M.S. Geophysics and Geochemistry, National University of Mexico
B.S. Physical Science (Physics), University of San Luis Potosi, Mexico
Background:
After doing research at the Mexican Petroleum Institute and being a member of the Engineering Faculty at the National University in Mexico for more than 14 years, Dr. Terrell joined the faculty of Warner Pacific College to teach Physical Sciences. His passion for nature and the need for the promotion of stewardship of the environment make Dr. Terrell to be very active inside and outside of the classroom. His academic duties involve teaching Physics, General and Organic Chemistry, and Environmental Science and the development and updating of curriculum in these areas. He is an active member of international, national, and local organizations as listed below. Dr. Terrell has been married for more than 36 years to his wife Maria Eugenia, and they have two children: Jorge who graduated with a Fine Arts degree from the National University of Mexico and Bernice who is also (as dad) pursuing a career on hard science and mathematics.
Professional Affiliations:  
American Geophysical Union
American Chemical Society
National Science Teacher Association
Pacific Northwest Association of College Physics
Portland Area Chemistry Teacher Association
Geochemical Institute (Mexico)
Research/Publications:
Evidencias de la Prolongación del Arco Magmático Cordillerano del Triásico Tardío-Jurásico en Chihuahua, Durango y Coahuila. Bol. Asoc. Mex. Geól. Petrol.,42(2): 1-18. 1992 (With Grajales-N, J.M., and P.E. Damon)
La termocronometría 40Ar/39Ar y su aplicación en estudios de Cuencas Sedimentarias. Rev. Inst. Mex. Petróleo, 24(2): 16-24. 1992 (with M. Escudero-Badillo)
The continental Margin of southern Mexico Tectonic evolution during the Tertiary. in: Zentralblatt für Geologie und Paläontology Part I, No.6, Schweizerbartische, Stuttgart. 452 pp. 1991 (with Kratzeisen, M.J., M.M. Frank, J.F.W. Negendank, H. Böhnel)
Biomarcadores e Isótopos en la identificación de hidrocarburos. Bol. Asoc. Mex. Geól. Petrol., 41(2): 33-46. 1991. (with E. Rosales-Contreras)
San Quintin volcanic field, Baja California, Mexico: 'within-plate' magmatism following ridge subduction. TERRA Nova. Vol. 1, 195-202. 1989. (with Storey, M., G. Rogers, A. D. Saunders)