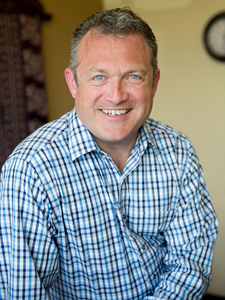 Vice President for Enrollment and Marketing
Email dseipp@warnerpacific.edu
Phone 503.517.1024
Education:
Linfield College, Bachelor of Arts in History '90; Master of Arts in English '94
George Fox University, Doctor of Business Administration (in progress)
About:
Dale has an amazing wife of 25 years and four children (two of whom are attending Warner Pacific).
He loves to travel and has had the opportunity to visit 26 countries and enjoy learning about other cultures.
He likes to cook and have fun being on the water (in a boat, kayak, raft, etc.).
He is passionate about helping students see the opportunities that college can provide and identifying what strengths and insight they each bring to enrich the campus community.