Assistant Director of Admissions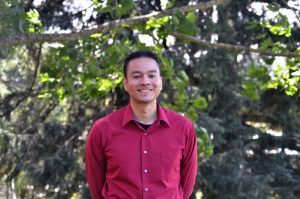 Email npoindexter@warnerpacific.edu
Phone 503.517.1128
Education:
Portland State University, Bachelor of Arts in Advertising Management and Marketing with a minor in Design Management '07
About:
Nick, a Benson Polytechnic High School graduate, was born and raised in Portland and is extremely passionate about impacting the Portland metropolitan area in a positive way. He loves encouraging people to reach their true potential, especially youth. Understanding firsthand the opportunities that higher education can provide, Nick is dedicated to making it accessible to others.
In his spare time, Nick enjoys weekly family night at his house that often consists of Chipotle and Netflix. He is an avid Blazer fan that is known for giving Lakers' fans a "hard time." He and his wife are very active volunteers in their church, including each respectively leading a small group.