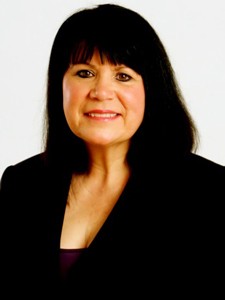 Adjunct Professor, Multiple Disciplines – Adult Degree Program

EMAIL lneiworth@warnerpacfic.edu
Education:
Doctorate in Education and Organizational Leadership – Pepperdine University, Los Angeles, CA (2015)
M.A. in Education with a focus on Curriculum Development and Teaching – Fresno Pacific University, Fresno, CA (2010)
B.A. in Journalism, minor in Economics – Oregon State University, Corvallis, OR
Background:
Latrissa has a multidisciplinary focus in organizational leadership and global communications relating to health, business, education, and non-profit organizations. She has more than 25 years of practical experience first as a nationally recognized journalist, documentary producer, and writer, and later as an award-winning public information officer, manager, community outreach coordinator, trainer, and educator.
Previous to her work at Warner Pacific, Latrissa coordinated the University of Washington's six-state regional Leadership Institute at the Northwest Center for Public Health Practice. Earlier in her career, she was recognized by the National Public Health Information Council (NPHIC) for communication efforts at the Oregon Public Health Division and was awarded the Director's Excellence Award three times for teams she led at the Oregon Department of Human Services which produced innovative work for the state. Other recognition has included a regional Emmy nomination, a national Telly award, and regional Associated Press honors for her writing. Her journalism career included work appearing in The Oregonian, Oregon Public Broadcasting, and KPTV/FOX-12, and nationally on CNN and NBC news feeds.
Currently, Latrissa teaches in multiple Masters and Bachelors programs. She also teaches at Portland State University in its University Studies Programs and is a dissertation instructor at Pepperdine University in its Organizational Leadership Doctoral Program. She also develops curriculum used internationally online through Study.com.
Professional Affiliations:
Qualified Administrator (QA) of the Intercultural Development Inventory (IDI)
Phi Delta Kappa (PDK) Fraternity International for Educators
American Federation of Teachers (AFT)
Research Publications:
(2015) Neiworth, L.L. From Adversity to Leadership: U.S. Women Who Pursued Leadership Development Despite the Odds. Pepperdine University, Graduate School of Education and Psychology. (2014) Neiworth, L., Allan, S., D'Ambrosio, L., & Coplen-Abrahamson, M. Charting a Course to Competency: An Approach to Mapping Public Health Core Competencies to Existing Trainings, Health Promotion Practice, Society for Public Health Education, March. (2014) Neiworth, L.L., & Schmieder-Ramirez, J. Called to Lead: A look at the employment prospects of doctoral level graduates in recognized Ed.D. leadership programs, EDULEARN14 Proceedings, pp. 608-617, 2014. (2013) Schmieder-Ramirez, J., & Neiworth, L.L. Cultivating a Global Mindset in the Preparation of Leaders: Intercultural Sensitivity Inventory, 5th International Conference on Education and New Learning Technologies, Barcelona Spain. (2012) Neiworth, L.L. Moderating a One-Size-Fits-All Approach: Learning Styles, Brain Dominance and Effective Curricula, Hawaii International Conference on Education, Honolulu, HI.