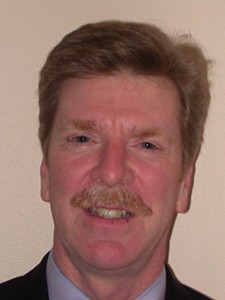 Adjunct Professor of Business (ADP)
Email smatthews@warnerpacific.edu
Phone 503.740.1386
Education
Master of Business Administration, Concentration: Organizational Effectiveness (Thesis: "Building an Organization that Attracts and Retains Quality Employees"), Marylhurst University, Oregon
Bachelor of Science Degree in Criminal Justice, Portland State University, Oregon
Background
Steve is an Adjunct Professor of Business at Warner Pacific College and has taught at the College since August 2006. His concentration is Business Management and he teaches courses in both the AAOD program as well as the Bachelors Program. His course topics include Leadership, Communication, Human Resources, Organizational Behavior, and Management.
Steve's teaching style promotes active student participation, interjected with humor and current business events. He emphasizes ethical leadership and corporate social responsibility, as well as building successful corporate strategies as a balanced approach to organizational success.
Steve's professional experience encompasses 39 years as a Business Manager. Twenty-nine of those years were spent primarily in the Financial and Real Estate Industries, working for several Fortune 1000 companies, and as founder of two successful startup companies.
The last 10 years, Steve has been in education, working as a School Business Manager for Portland Public Schools. Steve is currently involved on the modernization of his alma mater, Franklin High School, a $106 million dollar project to rebuild the historic structure built in 1915.
Professional Affiliations
Member of the Academy of Management; Group Affiliation: Management Education and Theory
Notary Public for the State of Oregon since 1979
Board Member on two non-profit corporations since 2006