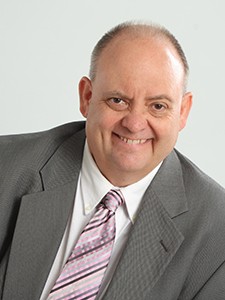 Adjunct Professor of Business (ADP)
Email wknox@warnerpacific.edu
Phone 503.335.3800
Education
Willamette University College of Law, Salem, Oregon, Doctor of Jurisprudence, May 2000
Academic Awards:
Willamette Law Review, Member
International Academy of Trial Lawyers Award
Bruce Spaulding Memorial Award for Trial Advocacy
Honors, High Paper, Trial Advocacy
Honors, High Paper, Civil Practice Clinic
Moot Court Honors:
Finalist, Northwest Regional ATLA Trial Competition
Winner, Willamette ATLA Trial Competition
Finalist, Willamette Negotiation Competition
Semi-Finalist, Willamette First Year Appellate Competition
Hampden-Sydney College, Hampden-Sydney, Virginia
Bachelor of Arts, Political Science, 1985
Background
Bill is an Adjunct Professor in the Business department.  He began teaching at Warner Pacific College in 2009 teaching conflict resolution.  Now, he regularly teaches masters and bachelors level courses in Business Law, Employment Law, Health Care Law, and Business Law for Non-Profit Organizations.
Bill was born and raised in the Hampton Rhodes area of the great southern state of Virginia. After graduating from Hampden-Sydney College with a Bachelor of Arts degree in political science in 1985, he moved to Washington, DC, where he took a position with a large engineering company in their Contracts Administration Department. After several years of toiling away just inside the DC's nightmarish beltway, Bill finagled a transfer back home to the company's Virginia Beach, VA office.
Bill's interests are quite diverse. While in high school he was actively involved with the Chesapeake Volunteer Fire Department and Boy Scouts where he earned the rank of Eagle Scout. After returning home to Virginia Beach, he continued serving his community by joining and becoming a sworn auxiliary police officer with the Virginia Beach Police Department. As a police officer, Officer Knox primarily worked out of the department's resort oceanfront precinct, with a concentration in basic law and traffic enforcement.
In 1993, Bill decided to move to Portland  in order to be closer to his family. In 1995, Bill was married to Lee Anne and later adopted her daughter April. In 1997, Bill decided to follow a lifelong dream, and he entered law school at Willamette University's College of Law. While in law school, Bill earned awards for his trial skills and was a member of the school's law review.  Bill was admitted to practice law in Oregon and Washington in 2000, and he now concentrates his practice in plaintiff's personal injury law, domestic relations and other litigation matters.
Professional Associations
Oregon State Bar, 2000             OSB# 00296
Washington State Bar, 2000     WSB# 30440
Clackamas Bar Association, President 2013
Community Organizations
Rotary Club of Clackamas, President 2013 – 2014
Parkrose Community Foundation, Board Member
Clackamas Service Center, Board Member