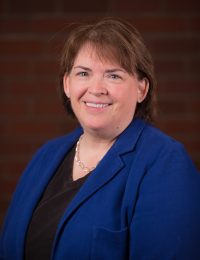 Associate Vice President for Academic Affairs
Staff
Office of: Academic Affairs
Phone: 503-517-1320
Education:
Ed.D., Educational Leadership and Administration, University of St. Thomas, St. Paul, MN
M.A., Theological Studies/Drama Ministry, Bethel Theological Seminary, St. Paul, MN
Graduate work in Theatre Arts, University of Minnesota, Minneapolis, MN
B.A., Theatre Arts, Bethel University, St. Paul, MN
Areas of Teaching:
Liberal Arts, Adult Education, Succeeding in College, and Personal Mission
Creative and Fine Arts
Educational History and Leadership Development
Research Passion:
Dr. Jass is passionate about the impact education can have on personal transformation, and the ways educators can create supportive systems that allow students to encounter themselves and others in liberating ways.
Academic Accomplishments:
Practicing What We Teach: Learning from Experience to Improve Adult Program Administration (article in In Transition: Adult Higher Education Governance in Private Institutions, 159 (Fall 2012). Jossey-Bass: 2012.
Founding member of Steering Team for Center for Research in Adult Learning, 2010-2013.
Co-writer/director of A Woman's Place, The Refreshment Committee, St. Paul, MN
Professional Affiliations:
Member of Campus Compact of Oregon Equity Action Team for Recruiting, Retaining and Promoting Staff and Faculty of Color, 2017-
Distinguished Service Award, Bethel University, 2003.
Background:
Dr. Jass began her career in a variety of positions in non-profit support and leadership, including service to both ministries and arts initiatives.  Having served in a variety of academic support positions as a student, she returned to academic administration in 1995, where she served as a Registrar, Associate Academic Dean, and then Dean of Academic Affairs at Bethel University in St. Paul, Minnesota.  In 2013, Lori accepted the position of Assistant Dean for the Adult Degree Program at Warner Pacific, and her family achieved a lifelong dream to live in the Pacific Northwest.  Since arriving at WPU, Lori has discovered that living near the ocean is as great as she expected, but serving the unique mission of Warner Pacific is even better.  Her passion every day is to create an environment in which students can access education and achieve their dreams, experiencing transformation that will change our world.
Favorite Quote:
"Never forget that justice is what love looks like in public." – Cornel West