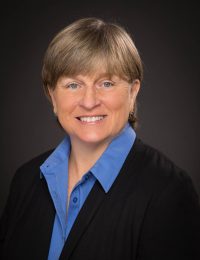 Hulme, Eileen Ph.D.
Title: Chief Acceleration Officer
Office of: The President
503.517.1224
Education:
Ph.D., Educational Administration, University of Texas at Austin
M.S., Social Science, Azusa Pacific University
B.S., Education and English, Baylor University
Areas of Teaching:
Leading Change in Higher Education
Qualitative Research Methods
Student Success in College
Strengths-Based Leadership and Education
Research Passion:
Adaptive Change Leaders in Higher Education
Developing Curiosity in College Students
Trends Impacting US Higher Education
Academic and Professional Accomplishments:
Fulbright Scholar in higher education administration, 2001
Chase Sawtell Inspirational Faculty Member Award, Azusa Pacific University, 2010
Outstanding Administrator Award, Baylor University Student Government, 2003
Hugh Avery Outstanding Administrator Award, the highest award given by the University of Houston- Clear Lake, 1996
New Directions to Student Services: positive psychology and appreciative education in student affairs practice Hulme, E, Green, D.T. and Ladd, K., Fostering student engagement by cultivating curiosity. In P.C. Mather & E. Hulme (Eds.), New directions to student services: Positive psychology and appreciative education in student affairs practice, San Francisco: Jossey Bass, 2013
Keynote speaker, National Student in Transition Conference, Dallas, Texas, 2016
Background:
With more than thirty years of higher education administration and faculty experience, Dr. Eileen Hulme is known for her work on studying effectiveness in universities in a disruptive environment. Dr. Hulme was a member of the faculty at Azusa Pacific University from 2005 – 2018, teaching at both the master and doctoral level. She has also served as a Vice President at both Baylor University in Waco, Texas and George Fox University in Newberg, Ore.