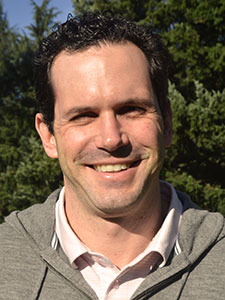 Assistant Professor of Sports and Recreation Management

EMAIL rhubbard@warnerpacific.edu
PHONE 503.517.1068
Education:
Ed.D. in Higher Education Administration, University of Southern California, 2012
M.Ed. in Applied Kinesiology-Sport Management, University of Minnesota, 2001
B.S. in Kinesiology, University of Minnesota, 1998
Background:
Prior to joining the faculty at Warner Pacific College, Ryan spent nine years as Lecturer of Kinesiology and Nutritional Science and Director of the Intramural and Recreational Sports Program at California State University, Los Angeles. Ryan's experiences as an educator in a diverse, urban setting inspired his research on the globalization of higher education and its connection to local communities. Ignited by the desire to empower others through the power and creation of new knowledge, Ryan teaches classes in Health and Human Kinetics and Sports and Recreation Management. When not on campus, Ryan loves spending time with his wife, Shelly, and daughter, Maddy, taking adventurous walks with his dog, and engaging in various physical activities, whether on land or in the water.
Research/Publications:
Dissertation: "An Institution's Global Engagement and its Connection with the Surrounding Community: A Case Study." August 2012.