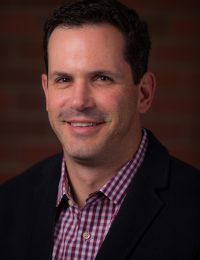 Associate Professor of Sports Management
Faculty
Division of: Natural Sciences & Health
Phone: 503-517-1068
Education:
Doctorate of Education, Higher Education Administration, University of Southern California
Master of Education, Sports Management, University of Minnesota
Bachelor of Science, Kinesiology, University of Minnesota
Areas of Teaching:
Sports and Recreation Management
Exercise Science and Health & Wellness
First-Year Learning Communities
Research Passion:
Exploring the intersections of sport, equity, and inclusion.  Harnessing the power of sport as vehicle for social change.
Academic Accomplishments:
Publication: An Institution's Global Engagement and its Connection with the Surrounding Community: A Case Study (dissertation). UMI, Ann Arbor, MI: 2012.
Presentation: Using Experiential Learning in Global Engagement to Create Teachers Who Can Thrive in a Global Society. Oregon Association of Teacher Educators-Annual Conference, Portland, OR: February 22, 2013.
Professional Affiliations:
North American Society for Sport Management
Background:
Dr. Hubbard enjoys engaging in various forms of physical activity that match his passion for the outdoors and wonders of God's creation. He seeks opportunities to challenge himself for continual personal growth and development. His favorite moments are those spent with his beautiful wife, their awesome kids, and good friends. Dr. Hubbard joined the Warner Pacific faculty in 2013. He was drawn to Warner Pacific because of its mission, being "In the City, For the City", its focus on student-centered learning, the ability to have conversations about Jesus in the classroom, and the opportunity to start a new program.
Favorite Quote:
"For we live by faith, not by sight." – 2 Corinthians 5:7