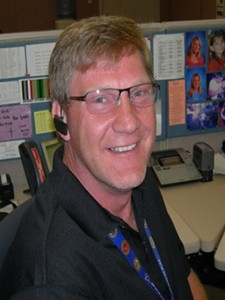 Adjunct Professor for the Adult Degree Program
EMAIL dhoward@warnerpacific.edu
Education:
M.S. in Management and Organizational Leadership, Warner Pacific College
B.A. in Business Administration, Warner Pacific College
Background:
At a very young age Danny experienced a call from God to minister to others and spread the gospel of Christ. After graduating from high school, he attended Calvary Baptist and then joined the Navy in 1987.  While on board the U.S.S. Camden stationed in Bremerton, Danny was an active member of the ship's services. Aiding and assisting the Chaplain and the crew with missionary projects in the Philippines, Thailand, and Singapore. Danny was honorably discharged on February of 1993 after the first Gulf War (Desert Storm).
Currently, Danny is the Facilities Maintenance Leader for Boeing Portland.
Danny is a father of six children LouAnne, Caleb, Geni, Brianna, Kalie, and Elijah. Danny and his wife, Annetta, are former licensed foster parents for the state of Washington. Their four younger children were adopted out of the foster care system. Danny and his family currently live in Washougal where he coaches and mentors for the youth baseball and football teams.