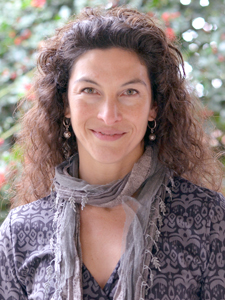 Associate Professor of Speech and Drama | Faculty Chair
Email rgordon@warnerpacific.edu
Phone 503.517.1077
Education:
M.F.A. in Acting and New Works Creation, The Ohio State University
B.A. in Theatre and Dance, Reed College
About:
As Associate Professor of Speech and Drama and Director of the Drama Program, Robin oversees Drama budget, curricular development, scholarship fulfillment, season selection, and production matters. During her tenure, Robin has overseen construction of a light and sound booth, renovation of the Green Room and costume and scenic storage spaces, and seismic upgrading of the lighting grid. Courses taught at Warner Pacific include Stagecraft, Theatre Practicum, Fundamentals of Acting, Advanced Acting, Directing, Introduction to Drama, Shakespeare Studies, Public Speaking, Theatre for Social Justice, and Drama for the Classroom. Robin is the recipient of the 2013-14 Kendall Award for Excellence in Scholarship. In 2015, Robin received funding from the Change the World Grant to engage students and community members in story sharing. She also received support from the Monroe Peacemaking Fund to engage students in an examination and dialogue of privilege and oppression in their lives.
Background:
Prior to joining the faculty at Warner Pacific College, Robin was Visiting Assistant Professor of Drama at Kenyon College, where she taught courses in acting, voice, and speech, stage composition, and dramatic literature. She also taught at Otterbein College, University of Toledo, Bowling Green State University, and The Ohio State University.
A professional actor, Robin has appeared in numerous roles on stage. She has also been an active on-camera and voice over talent. For more than five years, Robin served as Artistic Associate for the Contemporary American Theatre Company, an Equity theatre company in Columbus, Ohio. Robin was also active in Columbus's arts and education community, serving on Ohio Department of Education's Committee on Innovation and the Arts and Greater Columbus Arts Council's Grants Peer Review Committee.
Professional Affiliations:
Actors' Equity Association (AEA)
Screen Actors Guild and American Federation of Radio and Television Artists (SAG-AFTRA)
Certified Associate Teacher of Fitzmaurice Voicework®
 Creative Scholarship:
Warner Pacific (Producer, Director):
As You Like It by William Shakespeare
Encounter, a devised work
The Spitfire Grill, A Musical by James Valcq and Fred Alley, based on the film by Lee David Zlotoff
Violence in American Drama, student-directed one-act plays
Changes of Heart (The Double Inconstancy) by Marivaux, translated and adapted by Stephen Wadsworth
Doubt by John Patrick Shanley
The Bald Soprano by Eugène Ionesco, translated by Tina Howe
All in the Timing by David Ives, directed by Kelsey Davisson and Amy Vaught
Romeo and Juliet by William Shakespeare
Disaster/Relief, a devised work
Almost, Maine by John Cariani
Sophocles' Antigone, adapted by Bertolt Brecht and translated into English by Judith Malina
Professional Acting experience includes:
Elizabeth Bishop, Dear Elizabeth by Sarah Ruhl
Sarah, Seascape by Edward Albee
Maggie, Cat on a Hot Tin Roof by Tennessee Williams
Elena Andreyevna, Uncle Vanya by Anton Chekhov
Claire, Proof by David Auburn
Lady MacDuff/Ensemble, Macbeth by William Shakespeare
Barbara Pitts et al, The Laramie Project by Moises Kaufman
Kaitlin O'Hare, Over the River & Through the Woods by Joe DiPietro
Stephanie Rommel, The Big Slam by Bill Corbett
Lala Levy, The Last Night of Ballyhoo by Alfred Uhry
Julia Darrow, Dead Guilty by Richard Harris
Additional Directing and Choreography experience includes:
Three Sisters by Anton Chekhov
Godspell by Michael Tebelak and Steven Schwartz
An Evening of Opera Scenes: Threepenny Opera by Bertolt Brecht
An Evening of Opera Scenes: The Marriage of Figaro by Beaumarchais
Greater Tuna by Williams, Sears and Howard (Asst. Director)
Oleanna by David Mamet
Tancredi e Clorinda by Monteverdi (fight)
Beauty and the Beast by Menken, Ashman, Rice, and Woolverton (dance)
The Grapes of Wrath by Steinbeck, adapted by Frank Galati (fight)
Complete History of America, abridged (dance/movement)
Additional Scholarship:
Co-presenter, VASTA Conference, Chicago, IL

"Fitzmaurice Voicework: An Invitation to Play"

Presenter, Fitzmaurice Voicework Freedom and Focus Conference, Dublin, Ireland