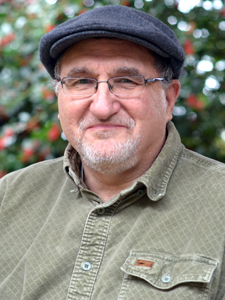 Director of Adjunct Faculty Development and Assistant Professor of Humanities, Department of Academic Affairs
Email WDobrenen@warnerpacific.edu
Phone 503.517.1555
Education:
D. Min. in Leadership and Global Perspectives, George Fox University, Newberg, Oregon
M.A. in Intercultural Studies, Western Seminary, Portland, Oregon
B.A. in Liberal Arts/Biblical and Theological Studies, Biola University, La Mirada, California
Certificate of Completion – Life Coach Training Institute
Background:
Bill is a husband, a father, and an educator. His students have said that he is a "real" person who cares, listens, and understands; they have also said that he makes them laugh. Bill's educational career has spanned three decades and has included teaching a variety of courses, including English and writing, intercultural studies, religion, and communication. Bill has done educational and research work in numerous cultures, primarily in the Middle East and Africa but also among Native-American cultures. He has been with Warner Pacific College since 2005.
Bill has a heart for adjunct faculty members and has been working in his present position at the College since July 2016. His goal is to see that part-time faculty feel a part of the College, not apart from the College. Bill hopes that Warner Pacific faculty members are known for their love for students, for teaching, and for one another.
In addition to teaching, Bill began his own organization called People Builders Group in 2004, the goal of which is to assist others to better understand themselves and those with whom they live and work. Bill also helps others through workshops and personal "life tutoring" sessions.
Bill's wife Deborah is a Warner Pacific Alumnae, 1999, and is also a passionate educator. The Dobrenens have two adult children, David and Holly, who are the joy of their lives.
Professional Affiliations:
Target Training International (TTI)
Institute for Life Coach Training (ILCT)
International Association for Continuing Education and Training (IACET)