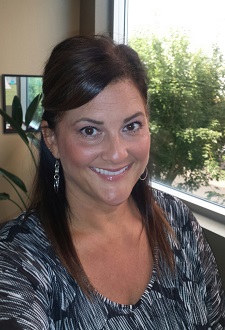 Academic Advisor (Adult Degree Program)
Email ddace@warnerpacific.edu
Phone 503.517.1049
Education:
Masters of Science in Management, emphasis in Organizational Leadership, Warner Pacific College, ADP, Portland, Oregon
Bachelor of Science in Human Development, Warner Pacific College, ADP, Portland, Oregon
Background:
Deana first began working at Warner Pacific College for the Office of Financial Aid ADP as an Administrative Assistant in 2011, she was promoted to Financial Aid Counselor in 2012 and Senior Financial Aid Counselor in 2015.  Deana's other experience at educational institutions includes work in early childhood in preschool and kindergarten classrooms, as well as before and after-school programs for elementary aged children. It is during this time that she decided to complete her degree through the ADP.  She began her undergraduate work in 2010 and graduated with a master's degree in spring of 2016. With a history of playing a supporting role in so many people's educational journeys, Deana has developed an intense desire to continue working with adult learners as an Academic Advisor.
"Completing my undergraduate and graduate work through the ADP gave me a heart for adult students and I have become passionate about helping other adult learners realize their educational goals," explains Deana. "While serving ADP students as a Financial Aid Counselor, I found that student questions often crossed department lines.  These opportunities allowed me to connect with students on a personal level while sharing my working knowledge and experiences as they relate to learning teams, curriculum, graduation dates, financial aid, etc.  As an Academic Advisor, I am privileged to journey alongside each student as a partner, cheerleader, encourager, listener – whatever – to support finishing the race. My favorite is the full circle moment from meeting a student for the first time and finally congratulating them when they leave the commencement stage."
If not at work, you can find Deana in the forest, on a mountain, in a river, camping, backpacking, kayaking, or paddle boarding.