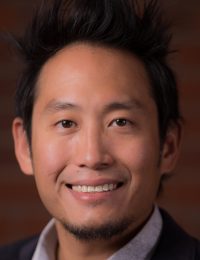 Chia, Dr. Lloyd
Title: Associate Professor of Social Science
503.517.1059
Education:
Ph.D. in Sociology: University of Missouri (2010)
Masters in Sociology: National University of Singapore (2005)
BA in History and Sociology: National University of Singapore (2001)
Areas of Teaching:
Sociology, Criminal Justice, Race and Ethnic Relations, Cultural Anthropology, Urban Issues, Social Psychology, Human Trafficking
Research Passion:
Interfaith relations, religion and social change, race relations, faith and LGBT community, human trafficking and modern day slavery
Academic Accomplishments: 
Published several journal articles on religion, including a forthcoming article in the International Journal of Urban Transformation, which is the same title as the presentation.
Professional Affiliations: 
Oregon Association of Criminal Justice Educator (OACJE)
Background:
Dr. Lloyd Chia spent most of his life in Singapore as a rebellious pastor's kid. He studied and taught here in the US, Mongolia, and New Zealand. As a global citizen, he has also traveled widely in North America, Central America, Europe, Asia, and Australia. He has also led study abroad trips to China and Cambodia. His other life experiences include being an Army officer, touring as a musician, and being a military and collegiate rugby player. Lloyd also loves singing, songwriting, and playing the guitar. He was also formerly worship director in All Nations Fellowship, Columbia, MO, a multicultural church. He now attends Village Beaverton with his wife Valerie, and their two daughters Lovelle and Ellijoy.