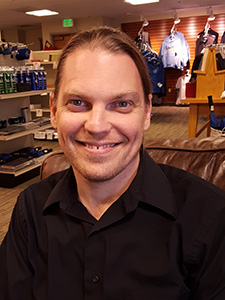 Director of Campus Ministries and Assistant Professor of Christian Ministries
Email jbielman@warnerpacific.edu
Phone 503.517.1140
Education
Wesley Seminary, Washington DC: Dmin, Spirituality and Story 2011; Project: Contextualizing Theological Education to the Northwest through the Internship Curriculum at Warner Pacific College
MA, Exegetical Theology from Western Seminary, Portland, Oregon
BA, Religion/Christian Ministries and BS, Human Development from Warner Pacific College, Portland,
Background:
Jess has served as the Director of Campus Ministries at Warner Pacific College since 2002. In this role, he has been a minister on the campus, overseen the chapel program, and overseen the development of the Service Learning office. Jess formally joined the faculty in 2013 to teach field education courses for WPC's Religion/Christian Ministries program. These courses are a culmination of his doctoral work and a generous grant from the Murdock Trust in 2009. The field education courses partner with ministries that expose student to a cross section of expressions of Christian ministry relevant to our urban, Northwest, 21st century context.
Jess is married to his college sweetheart Candi. They live in Southeast Portland with their children Ella Jewel and Alyssa Jubilee. Jess co-pastors a house church and loves "Keep Portland Weird" culture, sushi, baseball, and green tea.
Related Experience:
Director of Murdock Grant 2009-2013
Ordained Church of God Minister (2010)
Co-pastor Winding Road Church of God