The following statement was released on October 27, 2016, from the Commissioner of the Cascade Collegiate Conference (CCC) on behalf of the CCC Council of Presidents.  The Warner Pacific Executive Cabinet believed it to be important to share with the entire Warner Pacific College community.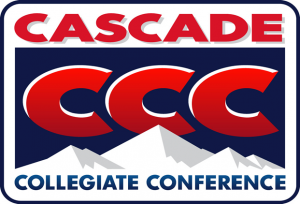 To Athletic Directors, Coaches, and Student Athletes of the CCC:
As you all know, a very important tradition prior to the start of our athletic events is the playing of the national anthem.  This tradition is designed to honor and observe the sacrifices women and men of our country's military have made over the years to secure and ensure the freedom we all enjoy.
Key to our freedom is the fundamental right of free speech.  We find ourselves at a point in our history, like many times before, where citizens of all backgrounds and heritages are exercising their right of free speech to address social issues with the hope of raising awareness and bringing about cultural change to protect the rights, dignity and safety for all in our country.
It is an expectation of the Presidents of the institutions representing the CCC that an individual's rights must be protected and preserved.  Our hope is that any protest that may take place at a CCC event is done so in a respectful, safe, and peaceful manner – free from any hostility, bigotry or discrimination of any kind.
Institutions of higher learning have long been havens for expression and change.  Collectively, we look forward to continuing to provide safe environments for peaceful discussion, dialogue and action.
In service to the students, families. and institutions of the CCC,
CCC Council of Presidents