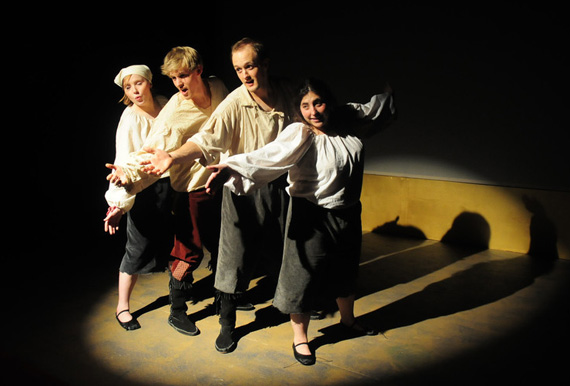 The Drama Program at Warner Pacific has become an integral part of campus life, showcasing talented students in a variety of plays from the classics to modern works. Two major productions are presented each year, each one drawing rave reviews from audiences.
As part of the Humanities Department, students can minor in Drama to weave performance art into their academic experience.
Though drama students are heavily involved in on-campus productions, casting is open to all students who wish to explore their creative side. Participants are welcome for set-building, design, backstage, and onstage work. Scholarships are available for the aspiring student-artist.
The McGuire Theatre is home to the Warner Pacific Drama Program, which provides an intimate performance setting for actors and audiences.
Links