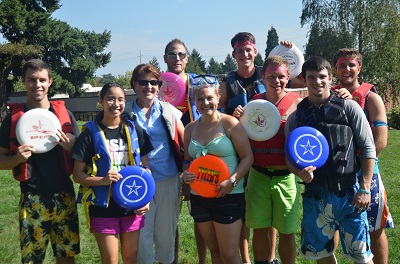 At Warner Pacific, you will engage your education both inside and outside of the classroom. And chances are the moments you will remember for years to come will be those spent with friends.
Filling your non-study time at Warner Pacific won't be a problem; deciding which activities to pursue may be. We offer a wide range of student organizations and co-curricular activities that will help you pursue your passions, hone your leadership skills, make lifelong friends and build great college memories. From intramurals to small-group Bible studies to arts and literary organizations, theater ensembles, or the Worship Team, there is something for everyone here.
Student Programs & Leadership Development
The ASWPC (Associated Students of WPC) consists of Student Government, Student Diversity Council, College Activities Board, Resident Assistants, Campus Ministries, and Service Learning.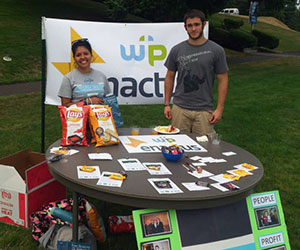 Student Government is the representative board acting on all matters pertaining to student rights and responsibilities. Every other week, they host the Student Senate, an open forum to discuss opportunities, concerns, and updates.
Our student-led College Activities Board (CAB) also plans frequent events and activities – like karaoke night and semi-annual banquets – that keep the campus lively throughout the year.
The student-led Student Diversity Council (SDC) is committed to promoting justice and equity on and off campus. The SDC oversees all Student Multicultural Organizations, the use of the Student Multicultural Center, and much of the multicultural student programming on campus.