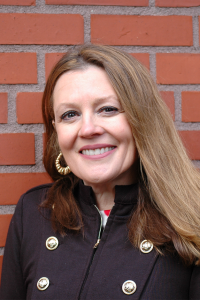 Please welcome Dr. Debbie Chrisop to the Education Department! We are thrilled that Dr. Chrisop has accepted the position of Interim Director of Teacher Education, her first day was December 12.
As the Interim Director of Teacher Education, Dr. Debbie Chrisop is responsible for teaching classes, developing curriculum, and advising students in various areas of the Education Department under the Graduate and Professional Programs Division.
She has a Doctorate in Education Leadership from Baker University, a Master's in Educational Leadership from University of Missouri Kansas City, and a Bachelor's in Education and Special Education from MacMurray College. Dr. Debbie Chrisop is a member of the following professional affiliations:
Oregon School Board Association
Confederation of Oregon School Administrators
Research, publications, and awards include:
Dissertation: Staff Member Perceptions on the Implementation of School-Wide Positive Behavior Interventions and Supports at a Therapeutic School
Purple Heart Award: Educational Leadership July, 2017
How do you see your role in the Education Department supporting the mission of the College?
"I am committed to supporting and leading the education department with achieving the mission of preparing our future Warner Pacific educators with engaging actively in a continually changing world. "
What excites you most about joining the Warner Pacific faculty?
"I am excited about joining the Warner Pacific faculty as I have the honor of being a part of an educational community that is committed to meeting the ever-changing needs of students and ensuring that students achieve their educational dreams."
Dr. Chrisop's office is and she can be reached at dchrisop@warnerpacific.edu or 503-517-1101.
Please join me in welcoming Dr. Debbie Chrisop to Warner Pacific!
-Cristina Lopez Alonso
December '19