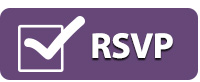 Warner Pacific offers an exciting, two-hour campus visit experience for our younger visitors. These visits are tailored to help your students envision themselves as college students, and leave with the confidence that higher education can be a real part of their futures. Our student and professional staff will work with you to bring your students a memorable college experience.
Warner Pacific is able to provide group tours from Monday through Friday, 9 am – 4 pm.
To help us give your group the best experience possible, we ask that each group provide one adult chaperone for every 10 students. We are able to accommodate visits for up to 60 students at a time.
Please complete the online form, and you will be contacted by our Admissions Department to finalize your visit to Warner Pacific.
---