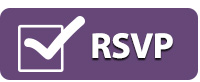 Warner Pacific offers a two-hour campus tour experience for High School Juniors & Seniors, aimed to provide valuable information to help your students find their ideal college fit as they start the college application process.  We will work with you to understand your students' specific needs and background to design a visit that will help students to think critically about what college environment is best suited for them.
Warner Pacific is able to provide group tours from Monday through Friday, 9 am – 4 pm.
To help us give your group the best experience possible, we ask that each group provide one adult chaperone for every 15 students.
We are able to accommodate visits for up to 60 students at a time.
Please complete the online form, and you will be contacted by our Admissions Department to finalize your visit to Warner Pacific.
---