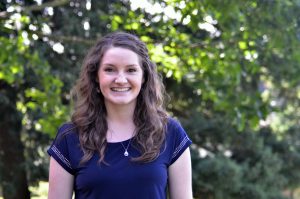 Enrollment Counselor
Email jtoscano@warnerpacific.edu
Phone 503.517.1332
Education:
Warner Pacific College '15
About:
Julia was born in Sinaloa, Mexico, and moved to Portland when she was 4 years old. From then, Julia had a dream to play collegiate volleyball. Little did she know that college was going to impact her life and would create the opportunities that she never believed she could have.
Julia is a Warner Pacific alum. During her time here as a student, Julia was highly involved on campus. She was captain of the volleyball team, as well as editor of the Knight Times, Treasurer of MEChA, and Admissions Associate. Throughout her involvement in these clubs, Julia noticed the positive effect Warner Pacific had on her.
Now, Julia is passionate about helping students create their own experiences, and find the opportunities and resources to achieve students' dreams. She strongly believes in the power of education and how it can affect a positive change in a student's life and their community.
During her spare time, Julia enjoys playing sports, trying new restaurants, and continuing her quest to finding the best Thai food in the Portland area.