Shaping the leaders of tomorrow.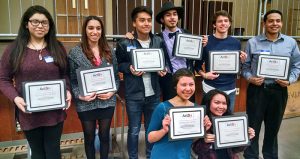 Act Six is Oregon's only full-tuition, full-need urban leadership scholarship. The Urban Service Track model is a tailored program to help under-prepared but talented and highly motivated high school scholar-leaders succeed in achieving their higher education goals.
Through an agreement between Portland Community College (PCC), students in the Urban Service Track may attend classes at PCC to build academic skills and confidence while embedded as residential students in the supportive environment of the Warner Pacific campus. Students also gain practical, hands-on experience while serving with non-profit organizations in Portland. After scholars earn sufficient credits at PCC, they transition to Warner Pacific courses, enabling them to complete their education and graduate with a bachelor's degree.
Warner Pacific works closely with Act Six students by providing academic support and mentoring as they become accustomed to the demands and rigors of college life. Warner Pacific College is the only institution in the Pacific Northwest to offer this innovative Urban Service Track model, helping Act Six Scholars successfully finish well and graduate. For each Act Six Scholar, the College provides a scholarship, supplementing federal and state aid to cover full tuition for two years, and room and board for all four years. These scholarship funds are raised entirely by Warner Pacific through grant awards and private contributions.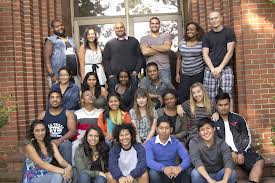 The College welcomed its first cadre of students in the Fall of 2010, with subsequent cadres starting each year thereafter.
Learn more about our current Act Six students – click here.
Ready to Learn and Lead – Story in the 2010 Winter issue of The Experience Magazine
---

Headquartered in Tacoma, Washington, Act Six's national office operates under the auspices of the Northwest Leadership Foundation, a Christian-based organization that addresses issues of inequality and injustice in urban settings. Act Six recruits diverse, multicultural cadres of Portland's most promising emerging leaders. Once accepted into the program, students are trained within their "cadres" for a year prior to college entrance.
For more information, visit www.actsix.org.