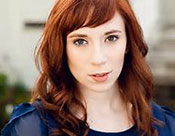 Danielle Purdy
2008, Music Performance – Voice
Since graduating, I completed a Master's in Music in the Community from the University of Edinburgh in Scotland where I studied music through social science and neuroscience.  Essentially we were studying how music affects the brain and how that can be applied to various community settings.  For my dissertation project, I designed and directed a musical theatre production with adults with developmental disabilities and PTSD in Bosnia.  I moved back to Portland in September 2011 and have been working as a professional actor and singer ever since.
---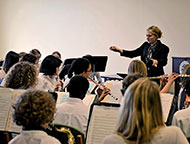 Rebecca Nederhiser
2008, Music Education
Education at Warner Pacific helped me to not only have the musical skills I need to be successful but also the social/personal/community skills I need to relate to people and my students. At Warner Pacific, we were given numerous opportunities to be leaders (organizing festivals, leading sectionals, developing life connections to our learning) while developing our faith and seeking our purpose/talents in serving those around us. I walked away from Warner Pacific with the knowledge that I was valued as an individual and that my professors were fully invested in their own learning and growth in preparing us for the real world.
---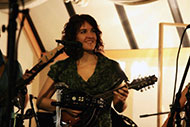 Nicole Wells
1998, Music Theory and Composition
The education I received in music theory, ear training, and composition set me up nicely for all of the hats I wear today, whether teacher, performer, or songwriter….I still continue to build on what I learned back then. The ministry focus of WPC helped to equip me for areas of sharing my faith, essential for the areas I am serving today.
---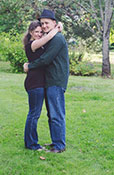 Scott Mangle
2010, Music Performance and Worship Arts Leadership and a minor in Drama
My time at WPC helped me educationally and personally. The education in all aspects of the arts was extremely valuable in enhancing the abilities I brought to college; teaching me new skills in music, drama, and performance, and effective research and team building strategies. Personally, I grew to appreciate even more the value of integrity and hard work, the camaraderie of a close-knit group of friends and colleagues, the value of a holistic view of life and education, and the importance that God be the center and motivation for everything I do in both my personal and professional life.
---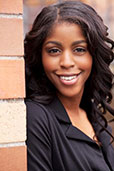 Alex Henderson
2011, Vocal Performance
The education I received from WPC strengthened my sight-reading and aural skills, prepared me to work with a diverse group of people with varying backgrounds and beliefs, and has afforded me the opportunity to back up what I can do (and what I have learned) with a degree!
---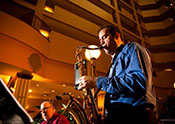 Jeff Wilson
1996, Music Education
The great faculty at WPC gave me the confidence to enter my career with a passion for teaching. The professors helped me believe I could make a difference in the lives of my students.