Music and Justice in Portland
Faculty Members: Prof. Leslie Gould & Prof. Dunja Jennings Marcum
Peer Mentors: Deidre Moss & Andy Rivas Vasquez
Linked Courses:
Fall—EN 101-LC6, Writing & Grammar
Spring—EN 200-LC6, College Composition
Music is a language we all speak, and each of us have a story about how music has shaped our lives. Whether we learned it primarily at home, in school, church, or on-line, music is always in a state of becoming for us, and there will never be a time that we have learned all that we need to about it. Music education in schools reflects our collective desire to create a true democratic system at our best and at our worst. In Portland, the citizens of the city decided arts and music education was important enough to create and approve a tax in 2012 in an effort to bring equity in access across the city. Now, 5 years later, let's take a look at where music education is today, and compare it to our own musical experiences.
Where are we today? Did you feel like your musical voice was allowed to sing free and loud, or do you wish there had been more opportunities for you to take advantage of?
In this class we will talk about, learn about, and answer for ourselves:
Through the lens of our own musical experiences, how does music education benefit us?
How is arts and music education a reflection of policies designed to provide and ensure a democratic school system?
Are schools in Portland still struggling with issues of institutional racism, and how is that revealed in music education curricula?
Is the Portland Arts Tax a reflection of a gentrifying Portland, or is it a reflection of how Oregonians define themselves?
What is YOUR musical story? Do you want to add to it, and how can we do that here, in this FYLC?
---
Meet this FYLC's leaders: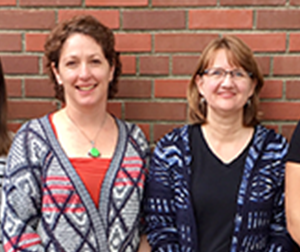 Prof. Jennings Marcum: I am so excited to be a part of the FYLC this year because I believe music education is universal, and every person deserves to learn, explore, and PLAY with music. Every student has a story, and together we will learn our own stories, and share with each other.
Prof. Gould: I am excited to be teaching in an FYLC because I love getting to know each individual student—past stories, future hopes, and what each one brings to our class table.
Deidre: I am excited to be a Peer Mentor because I have the opportunity to meet new students who come from different backgrounds, as well as help them navigate through college and life. I cannot wait to join them in their journey!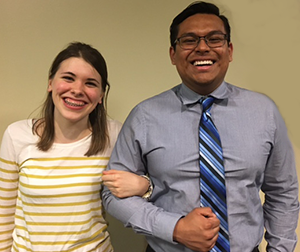 Andy: I am excited to be a Peer Mentor because I can't wait to work with a new generation of incoming freshmen and to work alongside a new crew of devoted, passionate, and caring individuals. Overall, I can't wait to make a positive impact on campus through the FYLC program!